And so it begins. Mortgage companies are beginning to announce their options for home buyers that will allow for down payments as low as 3%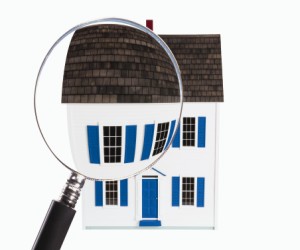 And so it begins. 360 Mortgage, Ditech Mortgage Corp., United Wholesale Mortgage and Maverick Funding are among the latest lenders to offer Fannie Mae and Freddie Mac 97% loan-to-value (LTV) products.
The news comes only weeks after the
government-sponsored entities announced
their 3% down payment products for home buyers. Ditech, United Wholesale and Maverick said it will offer Fannie's 97% LTV option, while 360 Mortgage will accept both Fannie Mae and Freddie Mac products.
Click here to read about Maverick Funding's Fannie Mae 97% LTV product option.
In October, the
Federal Housing Finance Agency (FHA) announced it was nearing an agreement with mortgage lenders
that would significantly expand mortgage credit, while giving lenders additional protection.
FHFA Director Mel Watt said the new lending guidelines would enable creditworthy borrowers who can afford a mortgage, but lack the resources to pay a substantial down payment plus closing costs, to get a mortgage with 3% down. "These underwriting guidelines provide a responsible approach to improving access to credit while ensuring safe and sound lending practices."
Fannie Mae's 97% LTV loans
will meet the GSE's usual eligibility requirements, including underwriting, income documentation and risk management standards and will require private mortgage insurance or other risk sharing.
Freddie Mac's
Home Possible Advantage
program offers qualified low- and moderate-income borrowers a conforming conventional mortgage with a maximum LTV of 97%. The program can be used to buy a single- unit property or for a no-cash-out refinance of an existing mortgage.