An attorney is facing dozens of felony counts, including racketeering, for allegedly masterminding a mortgage modification scam that bilked more than 100 people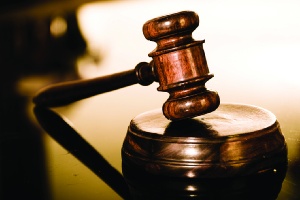 A Michigan attorney is facing felony charges including racketeering for allegedly stealing hundreds of thousands of dollars from more than 100 people facing foreclosures.
Michigan lawyer Steven Barry Ruza, 52, is facing 30 felony counts following an investigation by the office of Michigan Attorney General Bill Schuette.
"Scam artists who prey on Michigan families are deplorable, and especially so in this case where the families were already having trouble making ends meet," Schuette said. "We will continue to aggressively dismantle these predatory operations and prosecute the criminals behind these schemes."
Schuette's office alleges that Ruza and his company, Home Legal Group, promised victims that they could obtain mortgage modifications to rescue their homes from foreclosure, but then did little or nothing to help obtain the promised modifications. None of the victims obtained a mortgage modification through Ruza or his company, and most lost their homes to foreclosure, according to Schuette.
Charges against Ruza include:
Twenty-six counts of obtaining money through false pretenses, a felony punishable by up to five years in prison and a $10,000 fine;
Two counts of attempted false pretenses over $20,000 but less than $50,000, a felony punishable by up to five years in prison;
One count of attempted false pretenses of $1,000 or more but less than $20,000, a felony punishable by up to five years in prison;
One count of racketeering, a felony punishable by up to 20 years in prison and a $100,000 fine.
Ruza and Home Legal Group were arraigned Friday. Bond was set at $1 million for Ruza and a $500,000 cash surety for Home Legal Group.