A lawsuit filed today accuses several of the world's largest lenders of illegally conspiring to overcharge investors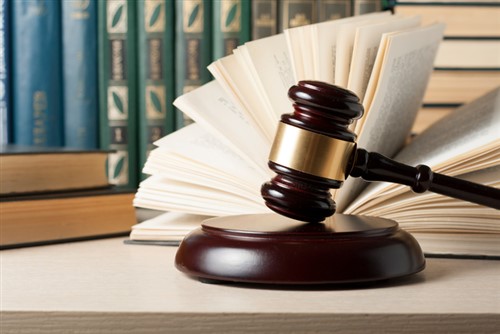 A lawsuit filed today accuses several of the world's largest lenders of colluding in violation of antitrust laws.
The federal class-action lawsuit was filed by three public employees' pension funds – Iowa Public Employees' Retirement System (IPERS), Orange County Employees Retirement System (OCERS) and Sonoma County Employees Retirement Association (SCERA). It alleges that six of the world's largest investment banks – JPMorgan, Bank of America, Goldman Sachs, Credit Suisse, Morgan Stanley and UBS – illegally conspired to overcharge investors and maintain exclusive control over the more than $1 trillion stock loan market.
The stock loan market enables trading activities like short selling and hedging. It also enables the "stock loan quasi-mortgage," a form of securities lending that uses stocks and other securities as the guarantee for a personal credit line used to invest in real estate. The lawsuit claims that the banks harmed investors by taking "collective, illegal action to boycott, attack and acquire multiple entities who tried to increase competition and lower costs in the stock loan market."
"Major investment banks are conspiring to preserve their profits at the expense of everyday investors," said Michael B. Eisenkraft, the plaintiffs' attorney and a partner at Cohen Milstein Sellers & Toll. "Through various improper means, the likes of Goldman Sachs and Morgan Stanley have for years colluded to maintain their power over this little-known but lucrative corner of Wall Street. In doing so, they deprive investors of money that should flow to retirees, families and other hard-working Americans."
According to the lawsuit, the defendant banks routinely colluded to block the development of competitive exchange platforms and the impact of regulatory reforms.
Related stories:
Senate looks into mortgage settlement "slush fund"
Global bank accused of "discriminatory" home mortgage lending practices in U.S.