Large student loan refinancing provider targets its young borrowers with a new product -- mortgages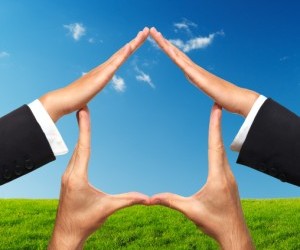 More and more peer-to-peer lending players keep are expanding and SoFi (Social Finance), the largest provider of student loan refinancing, is the latest. The peer-to-peer (P2P) lender is now offering mortgages and says it intends to help home buyers purchase sooner, as well as qualify for more financing than other lenders provide.

SoFi, which recently surpassed $1 billion in funded loans, says first-time home buying has slowed as early-stage professionals grapple with student debt and the rising cost of home ownership. The lender will apply its approach to lending – considering factors such as work experience and degree program– to offer low down payment mortgages on loan sizes often available to early-stage professionals.

"Many millennials have great career trajectories, but have postponed home ownership because they haven't been able to save a large down payment," said Mike Cagney, CEO of SoFi. "Student debt is certainly one factor, as is the rising cost to own in urban areas like San Francisco, New York, and Boston. Our marketplace model allows us to provide new alternatives to help people buy a home they love, now."

To attract millennials, SoFi says it will loosen its lending criteria. The lender will require less income and asset documentation from applicants, only a recent paystub of W2 form. Borrowers will also only have to make a minimum 10% down payment and can find out their rates and eligible loan amounts in less than 24 hours.

SoFi also requires that borrowers graduate from a Title IV accredited university.

The San Francisco-based lender has been quietly testing the waters to underwrite new mortgages for existing customers living in California, New Jersey, North Carolina and Texas. After testing more than 100 mortgages, SoFi has opened the platform to Washington, D.C., Pennsylvania, Florida, Georgia and Washington state. The company plans to expand to additional states soon.

Although SoFi plans to target first-time home buyers with student loan debt, the company still requires borrowers to have a good credit score and have a maximum debt-to-income ratio of 43%. Like most P2P lenders, high credit scores are crucial to ensure defaults are kept to a minimum and to give their investors' confidence.