The program had been scheduled to end Sept. 30, but the FHFA says more than 143,000 homeowners could still benefit from it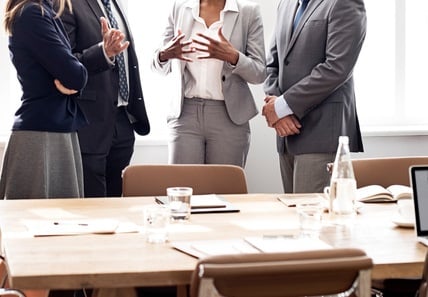 The Federal Housing Finance Agency announced Thursday that it is extending the Home Affordable Refinance Program (HARP) through the end of 2018. The program was set to expire Sept. 30.

HARP was initiated in 2009 to help underwater and near-underwater homeowners refinance their mortgage. Since then, the plan has been extended past its intended expiration several times. In 2015, it was extended to the end of 2016. In 2016 – despite FHFA Director Mel Watt's warning that the program wouldn't last forever – it was extended until Sept. 30, 2017, in order to serve as a "bridge" to a new refinance program the FHFA planned to launch in October of 2017.

According to the FHFA, HARP is being extended again because of modifications to its High LTV Streamlined Refinance Program, which was created for borrowers who are current on their mortgage but unable to refinance because their loans' LTV ratios exceed the maximum limits of Fannie Mae and Freddie Mac. The FHFA said it was extending HARP to "ensure that high LTV borrowers who are eligible for HARP continue to have a refinance option."
"More than 143,000 homeowners could still benefit from refinancing through HARP," the FHFA said.
The FHFA's new refinance program, Enhanced Relief Refinance, is still set to go, according to Yvette W. Gilmore, vice president of servicing management for Freddie Mac's single-family business.

"Freddie Mac is pleased to extend the Home Affordable Refinance Program through December 31, 2018, in accordance with today's announcement by the Federal Housing Finance Agency," Gilmore said. "To continue making home possible for American families, we will implement the previously announced Freddie Mac Enhanced Relief Refinance program in late 2018 for loans originated on or after October 1, 2017. It carries through the most successful HARP features, including streamlined documentation requirements, to allow eligible borrowers with mortgages that have high loan-to-value ratios to refinance into more affordable and sustainable mortgages. Borrowers can expect to benefit from Enhanced Relief Refinance through lower monthly payments, lower interest rates or shorter amortization terms, or they can move from adjustable-rate mortgages to fixed-rate mortgages."
Related stories:
Fannie, Freddie to extend HARP into nest year
FHFA director: HARP can't last forever