It's official. The government-sponsored enterprises have announced their options for home buyers that will allow for a down payment as low as 3%.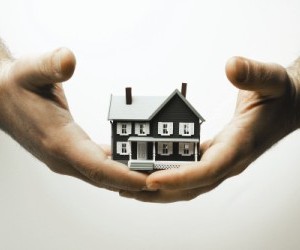 Today, Fannie Mae and Freddie Mac announced their options for qualified home buyers that will allow for a down payment as low as 3%. The initiative is the latest in the government's attempts to expand credit.
In October, the
Federal Housing Finance Agency (FHA) announced
it was nearing an agreement with mortgage lenders that would significantly expand mortgage credit, while giving lenders additional protection.
"The new lending guidelines released today by Fannie Mae and Freddie Mac will enable creditworthy borrowers who can afford a mortgage, but lack the resources to pay a substantial down payment plus closing costs, to get a mortgage with 3% down," FHFA Director Mel Watt said." These underwriting guidelines provide a responsible approach to improving access to credit while ensuring safe and sound lending practices."
Fannie Mae
Fannie's 97% loan-to-value ratio (LTV) option will expand access to credit for qualified first-time homebuyers that may not have the resources for a larger down payment, according to Fannie. These loans will meet Fannie Mae's usual eligibility requirements, including underwriting, income documentation and risk management standards and will require private mortgage insurance or other risk sharing.
"Our goal is to help additional qualified borrowers gain access to mortgages," said Andrew Bon Salle, Fannie Mae executive vice president for single family underwriting, pricing and capital markets. "This option alone will not solve all the challenges around access to credit. Our new 97% LTV offering is simply one way we are working to remove barriers for creditworthy borrowers to get a mortgage. We are confident that these loans can be good business for lenders, safe and sound for Fannie Mae and an affordable, responsible option for qualified borrowers."
With today's announcement, homebuyers can purchase a home under
Fannie Mae's standard offering or its My Community Mortgage product
with a 3% down payment if at least one co-borrower is a first-time buyer.
In addition, eligible homeowners who wish to refinance their Fannie Mae-owned mortgage but do not qualify under the Home Affordable Refinance Program (HARP) can refinance their loan up to the 97% LTV level under a limited cash-out option. Lenders must use Fannie Mae's Desktop Underwriter
®
tool when evaluating mortgage applications for this product. Today's announcement can be found
here
.
Freddie Mac
Today, Freddie Mac launched Home Possible Advantage, an affordable conforming, conventional mortgage with a 3% down payment requirement.
"Home Possible Advantage gives qualified borrowers with limited down payment savings a responsible path to homeownership and lenders a new tool for reaching eligible working families ready to own a home of their own," said Dave Lowman, executive vice president, single-family business at Freddie Mac. "Home Possible Advantage is Freddie Mac's newest effort to foster a strong and stable mortgage market."
The
Home Possible Advantage program
offers qualified low- and moderate-income borrowers a conforming conventional mortgage with a maximum LTV of 97%. The program can be used to buy a singl- unit property or for a no-cash-out refinance of an existing mortgage.
Home Possible Advantage mortgages are available as 15-, 20-, and 30-year fixed rate mortgages