Millennials choose ownership as rents soar… Mortgage rates down this week says Zillow… Denver buyers battle for homes in tight market… Yankee outfielder buys 'outfield' NY home…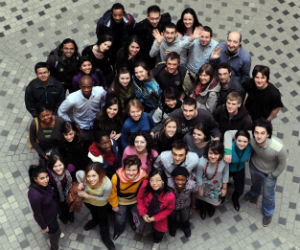 Millennials choose ownership as rents soar
More millennials are choosing to buy their own homes rather than pay increasingly high rents. Buyers in their 20s and 30s made up 32% of all buyers in 2014, a four percentage point increase from 2013, according to National Association of Realtors' data.
While many cities have tight inventories, the still-low interest rates are creating a tipping point for younger buyers with the choice of buying now while rates are lower or face the prospect of even higher rents when interest rates increase. Experts are predicting that the spring buying season will see an uptick in younger buyers.
Mortgage rates down this week says Zillow
The latest weekly mortgage rate report from Zillow shows rates are down to an average of 3.56%, that's nine percentage points lower than a week ago, based on a 30-year fixed mortgage.
Erin Lantz, the firm's president of mortgages commented: "We expect mixed domestic data to drive some small market movements this week, but mortgage rates should remain unchanged."
For 15-year fixed mortgages the rate was 2.81% Tuesday morning with 5/1 ARMs at 2.7%.
Denver buyers battle for homes in tight market
Homebuyers in Denver are finding it tough to buy their dream home, or any home, with low inventory making it a highly competitive market. Chad Ochsner, a broker with Re/Max Alliance in Arvada told the
Denver Post
that homes are not hanging around long: "We are used to a market where the buyer has a house to sell. It is now a market where a seller does not have a house to buy."
A balanced market according to the National Association of Realtors is a 6-month supply of homes in a market and while the national average falls short of that at 4.5 months supply Denver has less than a month.
Heather Heuer of PorchLight Real Estate said: "If a property is on a market for three weekends in this market at any price point under $400,000, then it is overpriced." Read the full story.
Yankee outfielder buys 'outfield' N.Y. home
Yankee star Carlos Beltran has shunned the part of Manhattan where the "cool crowd" usually buy in favor of going deep.
Beltran and his wife Jessica Lugo bought the apartment at 300 E. 79
th
St and Second Avenue for a reported $9.38 million; it was listed at $10 million.
The triplex penthouse has five bedrooms, five bathrooms and a 650-square-foot rooftop terrace according to the
Daily News
. The couple has been looking for a new home having sold their Long Island complex and a Florida home last year.
Read the full story.