Days after it was announced that TransUnion would have to pay almost $17 million in fines for deceptive advertising, the CFPB has announced that another credit reporting agency is also being penalized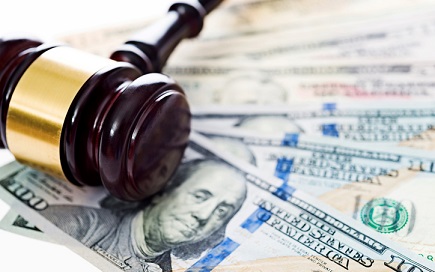 The Consumer Financial Protection Bureau has slapped another credit reporting agency with a fine for deceiving consumers.
Last week, the CFPB imposed a penalty of nearly $17 million on TransUnion for deceptive advertising practices. On Tuesday, the agency announced that it also fined Equifax for deceiving consumers. Between them, the two credit reporting agencies must may more than $17.6 million in restitution to consumers and fines totaling $5.5 million to the CFPB.
"TransUnion and Equifax deceived consumers about the usefulness of the credit scores they marketed, and lured consumers into expensive recurring payments with false promises," said CFPB Director Richard Cordray. "Credit scores are central to a consumer's financial life and people deserve honest and accurate information about them."
TransUnion and Equifax are two of the country's largest credit reporting agencies. According to the CFPB, TransUnion, since at least July 2011, and Equifax, between 2011 and 2014, violated the Dodd-Frank Act by deceiving consumers. According to the CFPB, the companies:
• Deceived consumers about the value of the credit scores they sold. According to the CFPB, both companies falsely represented that the credit scores they marketed to consumers were the same scores lenders typically used to make decisions. That wasn't the case.
• Deceived consumers into enrolling in subscription programs. The CFPB said that both companies falsely claimed their credit scores and related products were free (or in the case of TransUnion, cost $1). In fact, customers were unknowingly signing up for a free trial of seven or 30 days, after which they were automatically enrolled in a subscription program which charged a recurring fee.
• Equifax also violated the Fair Credit Reporting Act, according to the CFPB. The act requires credit reporting agencies to provide a free credit report once every 12 months and to operate through a central source — AnnualCreditReport.com — where customers can get their reports. Until January of 2014, consumers getting their report through Equifax first had to view the company's advertisements. The Fair Credit Reporting Act prohibits such advertising until after consumers receive their report.
According to the CFPB, Equifax will have to pay nearly $3.8 million in restitution to affected consumers. TransUnion, meanwhile, will have to pay more than $13.9 million in restitution. Equifax will also have to pay $2.5 million to the CFPB's civil penalty fund, while TransUnion will have to pay $3 million.

Editor's note: In an earlier version of this story, an autocorrect program resulted in the misspelling of the word "Equifax" in some instances. We regret the error.