The CFPB's enforcement actions decreased dramatically in the second quarter. Is the agency exercising caution – or preparing for a busy second half?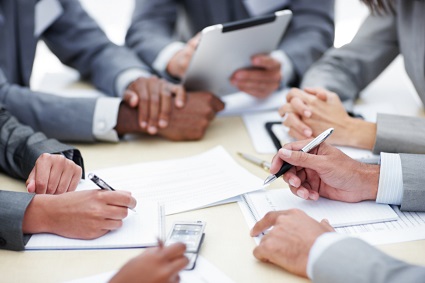 Enforcement actions by the Consumer Financial Protection Bureau plummeted in the second quarter, with not a single action against a bank.
In the first quarter of 2017, the CFPB took 17 enforcement actions against various companies, making the first three months of the year the second-busiest in the agency's history, according to a Bloomberg Law report. But the second quarter saw just seven – fewer enforcement actions than during any quarter in 2015 or 2016.
The agency's enforcement actions recently have also been relatively small.
"Many of those are nuisance settlements," former CFPB attorney Ronald L. Rubin told Bloomberg Law. "When you see a settlement in the neighborhood of $1 million, you should remember that the defendant would have paid his lawyers that much to fight and win."
The CFPB has also been less aggressive lately in pursuing enforcement actions against banks. Since 2012, the agency has taken 188 enforcement actions. Of those, 37 – nearly 20% – have involved banks. But in the first six months of 2016, the CFPB took only one enforcement action against a bank.
Gerry Sachs, of counsel at Paul Hastings LLP, told Bloomberg Law that the drop may be because the CFPB pushed through an unusually high number of actions immediately following the presidential election.
"As a result, there's a lull in investigations," Sachs said. "I would suspect that in the second quarter, what they have been doing is initiating investigations for later in the year."
Rubin agreed. "What you can't see is their decision-making on opening investigations," Rubin told Bloomberg. "You don't know what is or isn't in the pipeline."
Indeed, in 2016 CFPB enforcement actions spiked dramatically in the latter half of the year. In the first six months of 2016, the agency took 16 enforcement actions. In the second half of the year, it took 26, Bloomberg Law reported.
But the truth is that the agency might be exercising a little more caution these days – especially since companies like PHH and Ocwen are challenging its pronouncements. Indeed, when PHH challenged a $109 million fine levied by CFPB Director Richard Cordray by claiming the agency was unconstitutional, the court sided with the mortgage company.
"The targets are pushing back now," Rubin told Bloomberg Law. "They're not caving. The bureau used to be judge, jury, and executioner. People thought it was impossible to fight them. Since the PHH decision, the first thing any defendant does is challenge the Bureau's constitutionality."
Related stories:
Cordray will quit CFPB to run for office, friends say
Ocwen challenges CFPB's constitutionality