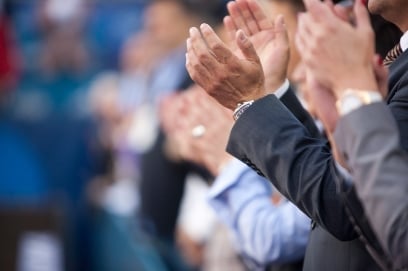 The Niche Report talks with CEO and founder Tim Dwyer

The Niche Report was able to visit with Tim Dwyer, CEO and founder of Entitle Direct Group, Inc., the first direct-to-consumer title insurance company, which issues policies nationwide through its underwriter EnTitle Insurance Company.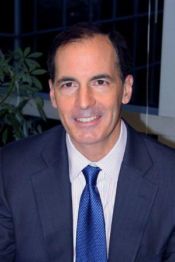 Tim Dwyer, CEO
We've heard about ENTITLE DIRECT's unique model for title insurance. Can you explain the platform?
We have broken through the traditional model for title insurance. No more title agents - through ENTITLE DIRECT, EnTitle Insurance Company (previously Guardian National Title Insurance Company), is the first and only title insurance company to sell title insurance and settlement services directly, at savings of up to 35% or more compared to the competition. We offer a new way of doing things, but we are a veteran in the title insurance industry with more than thirty-years of experience issuing title insurance policies and a Demotech Financial Stability Rating of A' (Unsurpassed). Think of us as the GEICO of title insurance.
With such a long history of the agent model in the title insurance industry, how were you able to execute this new model which eliminates the middleman?
We obtained Certificates of Authority to transact business forty states plus the District of Columbia. Then we filed our title insurance premium rates with state title insurance regulatory bodies at 35% below the competition. We are able to offer title premiums at reduced costs because our direct model eliminates the significant commissions paid by underwriters to their title agents. Commissions are typically 60% to 90% of the title premium. Finally, we changed our operations to fit this new business model. Now the mortgage professional deals directly with our Title and Closing Specialists. We've proven that a better, more streamlined model means better service and lower cost.
A lot of confusion exists about your current model. Competitors have challenged ENTITLE DIRECT's model. To clarify, can you comment on the validity of the model and rectify the points of confusion you commonly encounter?
Our model is welcomed by regulators, consumer advocates and mortgage professionals alike. Thousands of consumers have benefitted from the reduced closing costs the ENTITLE DIRECT model affords. I think the confusion stems from some common myths. Competitors may assert that states set title insurance premium rates, otherwise known as promulgated rates. This belief is incorrect. The truth is, in all states except two, rates are not set by the state. However, some states may require rates to be approved by the state's Department of Insurance. Our filed rates were approved at 35% below the competition.
Another myth is that ENTITLE DIRECT is not local and title insurance companies must have a local presence. This is not true and the fact is that ENTITLE DIRECT is local through a nationwide network of local title searchers, attorneys and closing agents who are experts with extensive experience in local customs and practices. In reality, as a mortgage professional, the benefit of going through ENTITLE DIRECT for title and settlement services is that you will deal with the same company no matter where the property is located. We take the guesswork out of finding a title provider near the property. Mortgage professionals come to expect the same great service from ENTITLE DIRECT across the country. We provide confidence that their deals will close. At the same time, when utilizing ENTITLE DIRECT, mortgage professionals do not sacrifice the advantages of using a title provider with a local presence.
What made you challenge the status quo and start ENTITLE DIRECT?
I had served the insurance industry for over 22 years, advising both domestic and international companies on matters of strategy, mergers and acquisitions, equity and debt raising, restructuring and private equity. Entitle Direct Group, Inc. was founded in 2006 when I closed on my own home and was surprised at the cost of title insurance. In researching the industry structure, I found government regulators and consumer advocates calling for a change in the anti-competitive nature of the industry and its pricing practices. Through my research I also realized that mortgage professionals wanted a way to reduce closing costs to help them win more deals. Plus, mortgage originators are always looking for ways to earn the trust of consumers. What better way than to save clients hundreds or thousands of dollars? This was the inspiration behind ENTITLE DIRECT.
How do mortgage professionals benefit from working with ENTITLE DIRECT?
Mortgage originators enjoy using ENTITLE DIRECT because of our superior service model and reduction in costs. Many of the mortgage professionals we work with jokingly tell me not to get the word out because ENTITLE DIRECT is their secret weapon. Mortgage originators who use ENTITLE DIRECT are able to show significantly lower GFEs when compared to their competitors and very often win the deal because of closing cost savings. At the same time, these closing cost savings do not impact their bottom-line – originators do not have to shave off any of their own fees to beat the competition. Also, with the new HUD regulations, ENTITLE DIRECT's guaranteed rates come in handy. We stand behind our quotes, assisting originators to remain in compliance with the new tolerance levels when disclosing. The originators we work with also like the idea that they deal with the same Specialist as the point person for all their deals no matter where in the country the property is located. In that way, we're local across the country and our Title and Closing Specialists are excellent to work with - they ensure the transaction is smooth.
How has ENTITLE DIRECT shifted the paradigm of the title insurance industry?
The mere fact that we're in forty states plus the District of Columbia speaks to ENTITLE DIRECT's impact. Regulators have welcomed the change in the industry. Through our success, we are debunking the myth that title insurance rates are fixed by law.
Where do you see the title insurance industry in ten years?
In the very near future we are going to see a steady decline in policies issued through commission-based agents and more policies issued directly from the underwriter. We will see increased competition for the best price and the best service within the title insurance industry. Consumers have become savvier when it comes to purchasing or selling a home and refinancing a mortgage. I think this trend will continue. Consumers already request ENTITLE DIRECT, a phenomena not before seen in the title industry. In fact, a lot of the mortgage originators who use ENTITLE DIRECT first learned about our pricing and unsurpassed level of service through a consumer who requested that we provide the title and settlement services on their deal. After working with us once, originators realize the strategic advantage we bring and how important it is to be out in front of educated consumers. Mortgage originators build trust with their borrowers when they use ENTITLE DIRECT. This speaks volumes to where the title insurance industry is headed.
Entitle Direct Group, Inc., founded in 2006, is headquartered in Stamford, CT. All title insurance policies are issued by EnTitle Insurance Company, which holds all licenses and approvals. EnTitle Insurance Company was founded in 1978 as Guardian National Title Insurance Company and is located in Independence, OH. The company sells title insurance and can provide settlement services in forty states and the District of Columbia through a nationwide network of local title searchers, attorneys and closing agents. Other central operational locations include Pittsburgh, PA and a full-service escrow office based in Corona, CA.
Contact ENTITLE DIRECT by email at [email protected], by phone at 877-9ENTITLE (877-936-8485) or online at www.entitledirect.com