Lenders and brokers will be able to get in-person training and education on the latest industry topics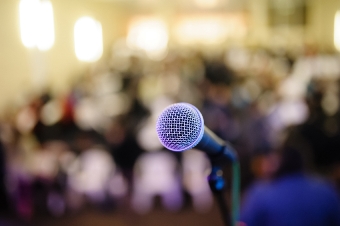 CalyxSoftware, a mortgage solutions provider, has announced that its second national user conference will be held in San Francisco in February, according to a news release.
"CalyxVision 18" will be held on February 11-14, 2018 at the Hilton San Francisco Union Square.
Lenders and brokers will be able to access more than 16 hours of in-person Calyx software training; more than 20 hours of comprehensive educational training on the latest industry topics; and gain valuable insights on regulatory updates and changes regarding the Consumer Financial Protection Bureau and the GSEs.
"We're proud to provide our users with another high-quality, engaging educational and motivational national user conference," said Bob Dougherty, vice president of business development at CalyxSoftware. "The event is designed to help our customers take their businesses to the next level."
Training and sessions will include topics such as the Home Mortgage Disclosure Act (HMDA) for 2018; going paperless; latest information on CalyxSoftware products and new offerings; ensuring fair lending; digital mortgages; and selling to millennials.
"In an ever-changing regulatory and technology environment, it's important for every mortgage industry stakeholder to connect with regulators, partners, thought leaders and peers to gain the knowledge needed to prepare for the changes ahead, and achieve more success," Dougherty said.
An early bird registration rate will be available until October 1. For more information, visit
www.calyxvision.com
.
Related stories:
Calyx to host first annual national user conference
Calyx names new vice president of business development