The new tool aids companies in reducing title insurance claims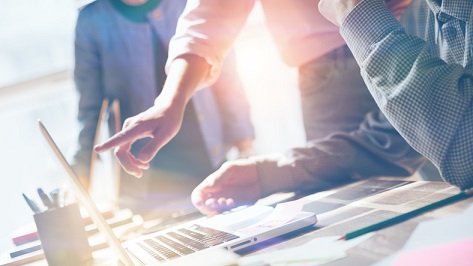 Black Knight announced the launch of iOnTitle, an advanced risk-mitigation tool to detect potential liabilities and reduce insurance claims, according to a news release.
iOnTitle will be offered in TitlePoint, Black Knight's title search and order management application. TitlePoint is web-based and allows companies to conduct high-volume title searches, streamline order-management workflow and produce examination-ready search packages.
"The title insurance industry loses millions of dollars in claims each year. Title experts usually uncover any problems during the title search process, however, manual errors can lead to these claims," said Lisa Roessler, Black Knight data and analytics' vice president of title strategy. "Our automated iOnTitle solution, which leverages rich data assets from Fidelity National Financial through a proprietary agreement, as well as Black Knight's advanced analytics, helps title companies discover issues early, instead of after the fact. This helps to decrease the likelihood of claims, as well as helps reduce the manual work, inefficiencies and costs associated with correcting manual errors."
The application of advanced analytics enables iOnTitle to detect questionable activities and behaviors. Users are alerted with suspicious activity through their TitlePoint screens. Alerts are delivered throughout the title production process.
Real-time emails are also sent to immediately follow up with issues and mitigate risk early.
Related stories:
Mortgage mobile solutions company integrates with LoanSphere Expedite
Black Knight LOS integrated with PitchPoint