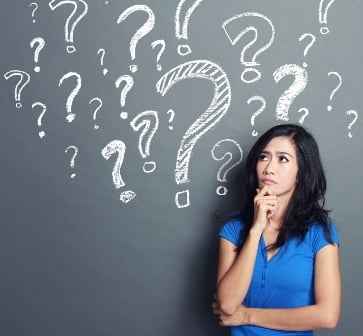 One of our primary jobs hosting the TBWS Daily show is to constantly have our thoughts focused on industry related news. We spend so much time in real estate news that news has become a surrogate relationship. Upon waking, our first thoughts are yesterday's articles and upon going to sleep our last thoughts are of tomorrows stories. We know that does not speak well to our priorities, but what is truly disturbing is the relationship we are speaking of is less like Ward and June and more like Ike and Tina. You see, you do not have to go far to learn about all the horrible things that have happened with our wonderfully dysfunctional real estate industry. Foreclosures are out of control with no end in sight, unemployment is through the roof, and just a few weeks ago David Stevens, the FHA commissioner, said Washington blames our industry for bringing the global economy to the brink of a Depression and it is their job to fix the problem. It is enough to make you want to jump off a bridge or at least seek gainful employment elsewhere. I think the attrition we have seen amongst the numbers of originators is not only due to our industry meltdown but also due to our mental meltdown. So what can each and every one of us do to beat the doom & gloom and find a "happy spot?" The answer is simple, do not focus on the negative and find what is good. Hey, it worked for Tina it can work for you.
So what is positive? RE Barcamps are positive. We recently had a chance to attend Seattle's Pacific North West Summit and RE BarCamp. BarCamps began as an impromptu gathering of Real Estate agents meeting at a Bar to have drinks and discuss effective strategies and applications for their business. You can imagine in 2007 and 2008 very little was working, so they had their work cut out for them. I guess the participants found value because these meetings continued, got larger, spread across the country and slowly morphed into events that focused more on value and less on booze. The BarCamp we attended in Seattle had over 500 Realtors and Lenders working together, sharing their ideas. We were brought in to discuss video marketing and we left better equipped to market our show. You see, BarCamps do not have speakers in a conventional sense where "I speak, you listen" and at the end you hopefully buy my product. Nope, BarCamps are structured like a conversation. Sure we began the discussion but participants in the room shared ideas and applications that we will surly adopt on our show. Speakers are determined the day of the event and are chosen by the attendees. You figure out what you want to learn about then find the person or people that have already adopted and succeeded with the idea and application. The speakers are then placed on a checkered grid that spells out the Time, Topic and Location of that forum. So attendees actively determine what they are going to learn and their level of involvement.
BarCamps are a new philosophy around real estate events.
The days of high cost events are over. Originators that are having a hard time making their house payment do not have the resources or time to learn how to climb pyramids to become super originators, and they surly do not want to hear it from people that are so far removed from loans they probably could not fill out a 1003. BarCamps are intended to make people better not make event coordinators richer. BarCamps are generally free or have a modest cost associated with covering the events overhead. With our example in Seattle a modest cost associated with the Summit was used in combination with a few sponsors to completely cover the cost of the BarCamp. That's right, it was free. Further proceeds from the sale of morning coffee and snacks were given to a local charity. An event truly designed altruistically for benefit to the attendees and their reputation. As we said earlier, considering the fact that our industry is largely blamed for our little global meltdown, any goodwill is badly needed and appreciated. So donating proceeds to these charities benefits the reputation of all of us in the industry.
OK, so we are assuming the vast majority of you who read The Niche Report are Originators and at this point we may have, hopefully, convinced you to seek out and attend a local BarCamp. We are sure you will learn something that will help you with your business. If you are one of three super lending eggheads that just know everything there is to know about your craft then you can help others and dazzle them with your intellect. Try it you will feel better about yourself. The event is not going to cost you much if anything and there is a good chance that the fees associated will land in a charities pocket. Consider the cost as professional goodwill that we can all use to get the egg off our faces for the subprime melt down. And finally, here's the kicker. Lets assume nothing we said resonates with you... nothing at all, if you attend a ReBar event you are going to surround yourself with hundreds and hundreds of super motivated forward thinking successful Real Estate Agents that want to hear your message. Oh, and very few if ANY lenders will be in attendance. That's right! Your competition is not attending these events. Now if the undivided attention of hundreds of agents, and learning about new technology, and helping a local charity doesn't get you excited, always remember, WalMart is looking for new greeters and I'm sure you will look dazzling in a powder blue vest.
Brian and Frank

Thinkbigworksmall.com (TBWS) was founded in 2007 by a group of highly successful real estate and mortgage industry entrepreneurs. Born in the most battered market in the real estate and mortgage industrys history, Thinkbigworksmall.com was conceived after decades of observing how the most successful professionals always seem to work smarter not harder. Frank & Brian can be reached at [email protected]