With narrowing purchase options in markets around the country, borrowers can turn to renovations loans to create the home of their dreams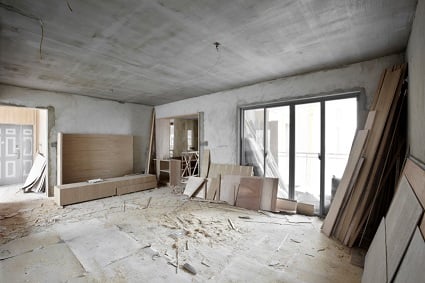 Renovation loans gained a lot of attraction in the last year. A survey published in May by the National Association of Home Builders indicated that entire home remodel projects were up by 10% compared to 2013.
As one of the nation's top wholesale renovation loan lenders, American Financial Resources (AFR Wholesale) offers loan products tailored specifically to the rehab market. "We are actually the number one 203(k) lender in the country on the wholesale side," says Laura Brandao, chief operation officer at AFR. "There is a mass shortage for purchasing homes right now. So, if you decide that you want to purchase a home in XYZ area, it doesn't matter what it looks like because you can renovate it to fit your needs."
"By using a renovation loan, borrowers can create the home of their dreams by expanding square footage, adding or altering bedrooms, or updating the kitchen – just a few examples of how a loan can be used to finance the updating of a home," explains Brandao. Beyond aesthetic remodeling, renovation loans can have a more noble purpose when used in the event of a disaster to help families rebuild following a natural catastrophe. Especially considering recent floods in Texas and Louisiana, thousands of families are in need of rebuilding their home or purchasing a new one. One option offered by AFR, the 203(h) loan, an FHA program, can help victims in designated disaster areas recover by making it easier for them to get a mortgage and re-establish themselves as homeowners. "Even if a borrower doesn't qualify for the FHA 203(h) loan, they still have the option of a standard renovation loan to help repair damage to their home."
And for the originators who have never closed a rehab loan before, AFR offers on-demand loan processing to help ease that burden. "If you have never done a renovation loan before, give it to me. I will process it for you free of charge," she says.
With tools and services available such as On-Demand Processing and MyLoanCenter™, AFR is enhancing the broker and borrower experience. MyLoanCenter, just released this past fall, has been able to streamline the broker-client relationship through a mobile platform that facilitates real-time communication between the broker, borrower and lender. "Our brokers are able to take this system, MyLoanCenter, and white label it. Doing this has empowered our clients. Whether they are a single loan officer or a larger firm, because it is offered for free," says Brandao.
MyLoanCenter, coupled with a rising trend in the markets AFR operates in, has been instrumental to AFR's success that is expected to continue and grow in the coming year. "I have strong projections for extensive growth," she says. "Between our company expanding in the west, our loan products and the tools and solutions we are offering, I anticipate huge growth in 2017."
Related stories:
"New tool could ease the burden of borrowers"