The banking giant faces a billion-dollar fine for its mortgage and insurance practices – but the feds aren't done with it yet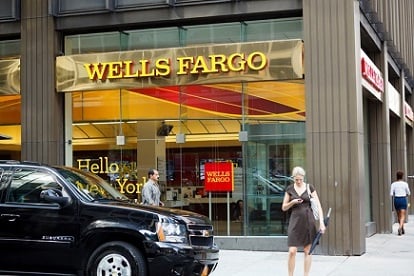 Just days after admitting that it faces a $1 billion fine over mortgage and insurance abuses, Wells Fargo is under investigation yet again.
The Labor Department is investigating whether the banking giant has been pressuring customers enrolled in low-cost corporate 401(k) plans to roll their retirement savings into more expensive individual retirement accounts at the bank. The department is also looking into whether Wells Fargo's retirement-plan services unit pushed account holders to buy in-house funds, The Wall Street Journal reported, citing people familiar with the matter.
Under the Employee Retirement Income Security Act (ERISA), entities that serve retirement accounts are supposed to put clients' interests ahead of their own. However, sources told WSJ that Wells Fargo managers have pressed employees to recommend that customers open more expensive IRAs. The bank allegedly gave employees "asset retention" goals intended to keep customer retirement accounts in-house. Retirement-services employees often generated even higher fees for the bank by putting clients into mutual fund shares that required a front-end fee, WSJ reported.
In its annual financial report, Wells Fargo referred briefly to federal inquiries into its 401(k) rollover plan business. The company said its board is reviewing that business to determine "whether there have been inappropriate referrals or recommendations, including with respect to rollovers for 401(k) plan participants, certain alternative investments, or referrals of brokerage customers to the company's investment and fiduciary services business."