LendingTree study finds out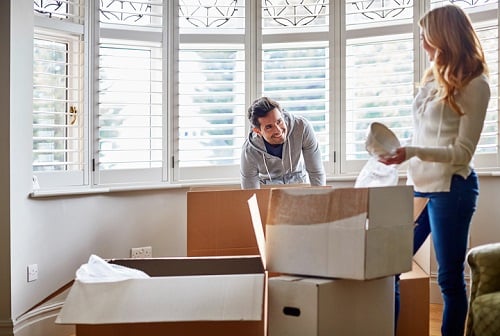 Where are millennials buying homes right now? This is something LendingTree has investigated using mortgage requests on its site for the first 11 months of 2018.
It found that almost 1 in 4 mortgage requests nationwide were from millennials with those in Salt Lake City (51% of total purchase requests), Minneapolis and Pittsburgh (48% each) were more likely to be pursuing homeownership than any of the nation's other 50 largest metropolitan areas.
Tampa, Las Vegas, and Miami had the smallest share of purchase mortgage requests from under 35s, at around a third of total requests.
San Francisco, San Jose, Calif. and New York are where millennials wait the longest to buy homes with an average age of 29.6 years old. This compares with an average of 28.7 years old across the remaining 47 largest metros in the US.
San Jose, Calif., San Francisco and New York are the places where millennials had the highest average credit scores (704 or more) while the average credit score for millennial homebuyers across the 50 largest MSAs in the country was 656.
50 Largest Metros Ranked by Millennial Homebuying Popularity

Rank

Metro

Population 2017

% of

purchase

requests

from

(<35)

Average

age of

buyers

(<35)

1

Salt Lake City

1,203,105

51%

28

2

Minneapolis

3,600,618

48%

28.5

3

Pittsburgh

2,333,367

48%

28.4

4

Buffalo, N.Y.

1,136,856

46%

28.4

5

Denver

2,888,227

45%

28.9

6

St. Louis

2,807,338

45%

28.5

7

Kansas City, Mo.

2,128,912

45%

28.5

8

Columbus, Ohio

2,078,725

44%

28.4

9

Rochester, N.Y.

1,077,948

44%

28.4

10

Cincinnati

2,179,082

43%

28.2

11

Milwaukee

1,576,236

43%

28.7

12

Indianapolis

2,028,614

43%

28.2

13

Detroit

4,313,002

43%

28.3

14

Cleveland

2,058,844

43%

28.4

15

San Jose, Calif.

1,998,463

43%

29.6

16

Seattle

3,867,046

43%

29

17

Boston

4,836,531

42%

29

18

Hartford, Conn.

1,210,259

42%

28.7

19

Oklahoma City

1,383,737

42%

28.2

20

Providence, R.I.

1,621,122

42%

28.7

21

Nashville, Tenn.

1,903,045

42%

28.4

22

Philadelphia

6,096,120

42%

28.9

23

Chicago

9,533,040

42%

28.9

24

Louisville, Ky.

1,293,953

41%

28.2

25

Birmingham, Ala.

1,149,807

40%

28.4

26

Washington

6,216,589

40%

29.2

27

Richmond, Va.

1,294,204

40%

28.8

28

Baltimore

2,808,175

40%

29

29

Houston

6,892,427

39%

28.8

30

Austin, Texas

2,115,827

39%

28.9

31

Dallas

7,399,662

39%

28.8

32

San Francisco

4,727,357

39%

29.8

33

New Orleans

1,275,762

39%

28.8

34

Virginia Beach, Va.

1,725,246

38%

28.6

35

Charlotte, N.C.

2,525,305

38%

28.7

36

Portland, Ore.

2,453,168

38%

28.7

37

Raleigh, N.C.

1,335,079

38%

28.8

38

Phoenix

4,737,270

37%

28.4

39

Memphis, Tenn.

1,348,260

37%

28.9

40

Los Angeles

13,353,907

37%

29.3

41

Atlanta

5,884,736

37%

28.9

42

Riverside, Calif.

4,580,670

37%

28.9

43

New York

20,320,876

37%

29.4

44

Jacksonville, Fla.

1,504,980

36%

28.7

45

Sacramento, Calif.

2,324,884

35%

29.1

46

San Diego

3,337,685

35%

29.2

47

Orlando, Fla.

2,509,831

34%

28.7

48

Miami

6,158,824

32%

29.1

49

Las Vegas

2,204,079

31%

28.8

50

Tampa, Fla.

3,091,399

30%

28.7