"A majority of consumers clearly have reservations about purchasing a home at current prices"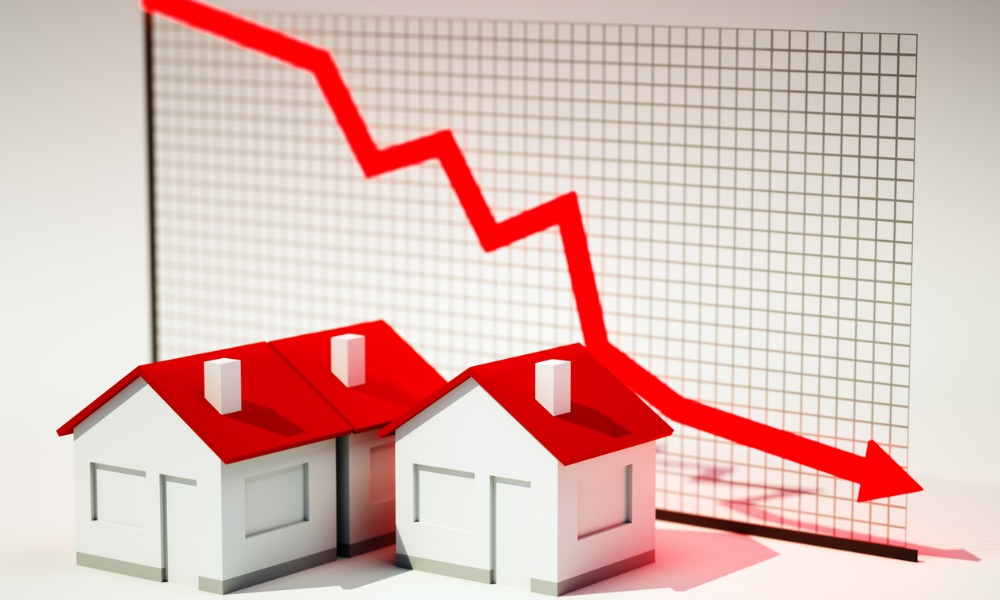 Consumer home purchase sentiment weakened in December due to ongoing affordability challenges keeping potential buyers out of the market.
Fannie Mae's Home Purchase Sentiment Index (HPSI) dropped 0.5 points to a reading of 74.2 last month – a sign that the housing market may start to soften in the coming year, according to Fannie Mae chief economist Doug Duncan.
"The HPSI's underlying components changed dramatically in the last 12 months – particularly the two related to homebuying and home-selling sentiment – and we have seen the index drift slightly downward since March 2021," Duncan said. "Over the past year, low mortgage rates plus government stimulus programs helped increase mortgage demand, but the bidding-up of homes increased prices to record levels, making affordability a greater constraint for both first-time and move-up homebuyers."
Read more: Home listing prices surge – Realtor.com
Consumers' views of homebuying fell five percentage points month over month to a record low of 26%, while home-selling expectations rose six percentage points to 76%. Duncan noted that the "good time to buy" sentiment among homeowners declined 30% over the past year to its current level of 30%, while renters' homebuying outlook was down from 37% to 21%.
"Even though demand remains strong, a majority of consumers clearly have reservations about purchasing a home at current prices," Duncan said.
The net share of Americans who think prices will go up in the next 12 months increased 1% month over month to 44% in December. As for mortgage rates, 56% of respondents anticipate rising rates.
Fannie Mae expects mortgage rates to continue to rise modestly through year-end, despite inflation concerns, which will likely exacerbate the affordability issues expressed by respondents in the HPSI.
Read next: How is the US job market performing?
"Recent MBS issuance data indicating a rise in average debt-to-income levels also backstops that concern, suggesting additional affordability constraints," Duncan said. "Combined with our survey results showing rising expectations for higher rent prices among consumers, we believe some would-be renters may look to accelerate their home purchase timeline, helping to drive continued strong (though decelerating) home price growth.
"We do expect an increase in new homes to come to market later in 2022, which should provide some supply relief; however, it may not be enough to meaningfully affect home prices. As such, affordability is likely to be a growing challenge over the coming year."