Technology is great, but how can it help take your business to the next level?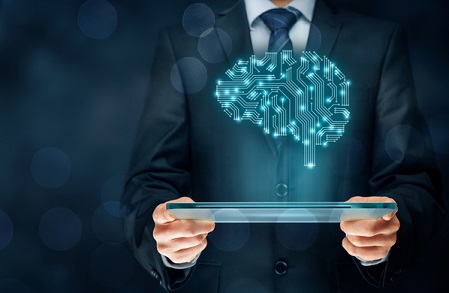 Eric Butterworth, known as the 20th Century Ralph Waldo Emerson, used to say, "Don't go through life, grow through life."
If you apply his advice to your work as a Loan Originator, you might ask yourself, "How can I grow my business, what tools and new applications are out there to help my business reach the next level?
It's, of course, a great question, and, more important, there's a powerful solution called Agent Intelligence, which is a feature on the GoGo LO app from New American Funding. Once you start using it, you'll begin making new contacts and generating new business leads that you previously thought were untouchable or outside your sphere of influence.
Powerful search caapabilities in the palm of your hand
After opening Agent Intelligence from your GoGo LO app, you can begin viewing all the key players and offices in your market -- on both the real estate side and on the lending side – and then you can take that information to develop your own marketing game plan.
While Agent Intelligence offers you multiple entry points to gather just the market intel you're looking for, many Loan Originators looking to build their referral base, tab on the real estate section first to get an instant snapshot on the top real estate offices in their market. Clicking on any one of the top real estate offices appearing as red pins on a map, they can instantly see every deal that office has done over a certain period. They can drill down further and learn which agent brought in each deal, whether it was a buy-side or a list-side transaction, and what kind of financing was used.
Just as many Agent Intelligence users prefer starting their intelligence-gathering with Real Estate Agent rankings, sorted by state or region. Again, they can parse individual agent production totals in dollars and units, as well as the kinds of properties they specialize in.
Powerful lender locator helps you size up the competition
Agent Intelligence also reveals the name of every loan office and Loan Originator on every deal each Real Estate Agent has closed. In seconds, they can determine whether certain real estate offices funnel their business to a few preferred originators or if they spread their business around.
Either way, Loan Originators like you now have the inside intelligence they need to begin building their own marketing plan for cracking open the door that have previously been closed to them.
And that's the whole point of Agent Intelligence. It's like having an extra set of eyes and ears to watch, listen and monitor your key market area. It will help you better define not only your market, but also your future role in it.
Ultimately, Agent Intelligence can help you get in front of the right people who need the products and services that only you can deliver.
If you've just been going through the motions lately, stop. Start growing your business again. Start with Agent Intelligence.
Visit gogoloai.com for a free demo today!