After 30 years in the business, she's still making big changes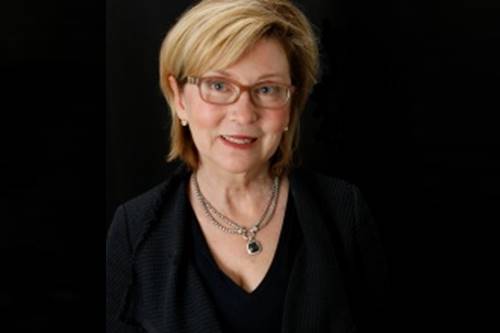 The mortgage landscape today is light years away from how it looked in the 1980s, when Susan Turner started her career.
Regardless of the changes, however, Turner's approach to her mortgage business hasn't changed much over the past 30 years.
"My take on this business is pretty simplistic. I'm feeling a little out of it, I don't like all the marketing stuff that banks and mortgage companies do. It's fine, but that doesn't win you business. That's not where it is. That's good to have your name in front of people, that's fine, but what really works is systems and getting your loans done and closing and having, probably, a flagship product to get your attention."
Turner is a mortgage banking specialist with F.N. B. Corporation, and her flagship product is construction to permanent loans. There used to be easier access to real estate offices, she said, and banks used to have in-house processing was more the norm, as opposed to having more centralized processing and underwriting. Some of that works pretty well, some of it works to the detriment of the mortgage loan originator.
"Honestly, for me it's really just maintaining long-term relationships, and trying to do something every single day to promote your business and do something that's tangible each day," Turner said. "All the online stuff, that's all good, but people want personal interaction. Basically I just really try to nurture my relationships and beyond that, I go to bat for people and I get my loans closed. And that is what you have to do, and then you build a reputation on it."
Marketing is an adjunct, Turner says. Some originators focus so hard on getting their name out there and how they're communicating with others that they don't give the same weight to the quality of their service. Turner works to provide her clients with what she calls Concierge Mortgage Banking, which isn't "this super over-the-top service," she said. Rather, it's showing people the real cost of money, how amortization and cost work together.
From clients with extremely high loan amounts to those on the lower end of the spectrum, everyone wants the same kind of information, to understand that information, and to know what they're working with someone who is confident about their knowledge and ability to deliver. That's not the same experience that people get when using the internet to shop for loans, even though that's what they want to do.
"You're selling yourself really short if you don't understand that it is you that they're buying," Turner said. "If you're wasting your days all day long taking rate shoppers, that just sucks the life out of you, and maybe one out of 20 you might get and you don't even know if you're going to keep it because they still keep rate shopping you."
2018 was Turner's first full year at First National Bank, and she closed about $98 million in total volume. It was a good year in the sense that she had a good team and a great sales manager, she said, but she she's still getting used to some of the adjustments she's had to make. She used to regularly close a handful of "really big mega loans" annually, but she hasn't closed anything over $1.5 million since the move because "when I got to this bank, anything over $1.5 million, they just lose their minds." So she's had to pull back in that area and has seen a drop in her total volume.
But she's trying to think outside the box and do other things to compensate and expand in different ways. Her biggest focus this year is on improving her system. It's way too rudimentary and old school, she said, and she's looking forward to modernizing her archaic ways in order to make it to $150 million in 2019.
Turner has always worked for banks, although she has like what she's seen from some other lenders and is open to anywhere that can give her what she needs—which is staying true to the construction-to-permanent product that has brought her so much success. She knows it so well and most people don't, which gives her a real ability to do something "extraordinary" and have a real presence in her market.
Mortgage originators deal with finances, but there's also a great deal of psychology, Turner said. If originators can talk to a borrower, a builder, or an agent and get their attention by identifying their wants and illuminating those things that they're not saying, then that's a huge leg up.
"Take a step back and don't do what all the other morons are doing," Turner said. "Do something that's unique, do it incredibly well, better than anybody else, speak well, and close your loans. You get that, and then you get the other stuff, too," Turner said.