His 'no judgment, just business' attitude got him to $75 million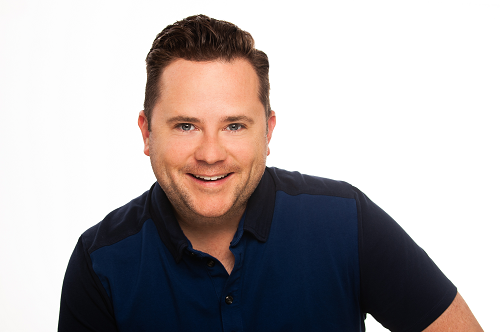 He learned from the best of the best.
That's not hyperbole, either. After moving out to Southern California and hoping to get a job in the entertainment industry, Justin Bayle took whatever he could to put some money in the bank, and wound up in the office of Gloria Shulman. Even if you haven't heard of Gloria Shulman, you've certainly heard of top producer Mark Cohen, who just happens to be her son. Cohen learned from her, and so did Bayle—primarily how to build a relationships business.
Little did he know how useful that would be less than a decade later when all of his peers, "cold-calling machines who were doing subprime garbage", got washed away.
"I was just building a referral-based business, then the end of the decade came and the market tanked and I looked around and realized that I had taken a 40% pay cut—but I had only taken a 40% pay cut," Bayle said. "Everybody else in this business had taken a 90% pay cut because they couldn't close anything. They didn't know how to read tax returns and they didn't know how to have relationships with realtors, and I was able to weather it and come out on the other side of it with stronger relationships and doing more business."
Today, Bayle is a branch manager with LendLA, powered by New American Funding. He and his business partner, Scott Groves, are two sides of the same coin. While Bayle is a relationship guy, Groves's core strength is lead generation. Where Groves goes wide, Bayle goes deep, and while one method isn't better than the other, the two have combined to form a great partnership. Bayle closed more than $75 million in loan volume in 2018, something he attributes to being nimble and being able to work outside of the proverbial box.
Bayle and Groves are working to service the needs of all borrowers in the LA market, which in itself is a big ask. Bayle works largely with those borrowers who are self-employed, but, he says, their team has to be able to do everything because the market is so varied.
"LA is a very, very diverse community. From every standpoint it's extremely diverse: economically it's diverse, ethnically it's diverse, property-wise it's diverse—you have a condo and a castle one block away from each other. So that's what we try to represent, how we do business. We have to deal with all of these situations, whether you're buying a 300,000 condo or you're buying a $3 million luxury home. What can we offer? How can we help facilitate that transaction?"
For those self-employed borrowers, Bayle says his goal is to do a good job of explaining to people why it's okay for them to take a mortgage with worse terms than a prime W-2 borrower who walks into a big bank; why it's sometimes necessary to take that higher mortgage in exchange for tax savings and not judging or comparing themselves to other borrowers.
In fact, a lot of Bayle's mindset on business seems to come with alleviating judgement. There isn't going to be a single path to success for everyone, whether that person is a borrower or a mortgage professional. Sometimes it's okay for a borrower to go online and get the rock bottom rate, particularly if they're doing a straightforward refi. That's a very saturated market, Bayle said, and he probably wouldn't be best suited for those people anyway.
Likewise, he said that mortgage originators need to stop thinking that there's one way to success, through a single vertical, niche, or marketing tool. In order to be successful, originators have to keep an open mind and not be judgmental about what path they need to follow or where their business is going to come from.
"You really have to be willing to go down a lot of different paths, kiss a lot of frogs, and understand that that's part of the business, that's part of the play. They're not all going to turn into princes—but when they do, it'll be great."
In the meantime, he says, originators have to ask themselves what they need personally. There's a lot of judgement right now in the business regarding being a broker or being a banker, Bayle said, and he thinks people shouldn't get so wound up on what is the "best." Sometimes brokering is going to be the better option for the client and for sharpening an originator's skills, and other times banking is going to be better for originators who need that extra support.
Bayle has grown his business by taking things day by day, taking the best of that day, and moving forward. Bayle knows that everything can't be best for everyone, and his business has been better for knowing that.
"No one transaction makes or breaks me. I try to do right by people and let the chips fall where they may. Sometimes I lose deals, and it kinda sucks . . . but I think back, I can't tell you the names of those deals that I lost 60 days ago. I really do my best to let them go and just get it out of my mind and move on to the next one," he said. "I totally let it go."
It doesn't get much more SoCal than that.