He's spread his wings far and wide, reaching to $75 million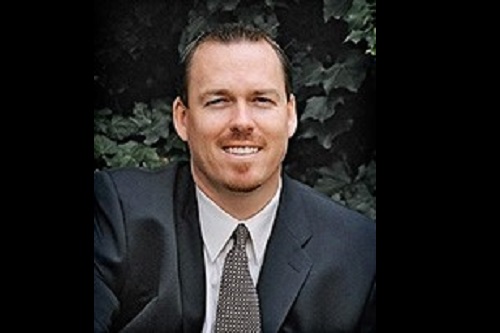 Top originator Brian Reeg can boil his motivators down to three things: competition, helping borrowers, and his knack for talking to people.
Those traits don't make being a top producer any easier, though. Reeg said that in spite of closing $75 million last year, for example, the latter half of the year was full of ups and downs—literally.
"I had to make every month in two weeks. It was busy then cold, busy then cold, busy then cold, all the way through. So it was really, really, really tough," Reeg said.
Even though Reeg and his team got off to a quick start in 2019, he's also dealt with some uphill battles, like his recent surgery. The only remedy for the rollercoaster has been working harder and trying to create more relationships in order to pick up more business.
He's chosen to spread out and cast a wide net as opposed to concentrating on a specific geographic area. He can call on his agents as far as three hours away in order to feel the pulse of their localities, and from there, he can adapt his strategy.
"I always thought that if one area went cold or south on me, at least I'm diversified enough to where I've got agents around the whole area. I can grow in any one market as needed and be able to insulate myself from any kind of issues," Reeg said. If the surrounding cities go through some sort of housing crisis, he adds, "then you're kind of SOL; you're stuck."
It seemed that Reeg was destined for mortgage success. Within 10 months into the business, he was running his own branch, and working refinances, second loans, and personal loans. It wasn't until several years in that he moved to mortgage banking, and had to learn the purchase side.
That transition, Reeg said, was "tough as hell." He used to go out and get in front of realtors and build relationships during the day and at night, he'd call his past clients or referrals and try to turn those calls into deals. The refinances were what kept him going while he built his purchase business, and slowly but surely, he was able to swing his business from purchase to refi.
As he got busier he learned to manage people, let go of control and make tough choices. After about a decade, he expanded by bringing in other people to assist so that he could do more volume. His team consists of three originators and one assistant who supports them all—but Reeg had to put himself out there to build that team.
"Over time, you've got to know when to grow and when not to," Reeg said. "I think in your gut, you know: I'm there, and I've got to make that leap of faith, and that's what is it, truly. In every decision I've made, it's just been based on my gut feeling of, if I add this person in, I know that I'm going to go to the next level."
Reeg has surrounded himself with people that he trusts—all of his team members are people who he already knew, and he felt confident that they were going to support his ultimate goal of being driven by customer satisfaction. Reeg said that most realtors are Type A, just like originators, and once they see how easy and effortless his team makes the process for their buyer, the easier it is to get them to step back a bit.
"A lot of agents stress out because they're having to babysit some lender through a transaction, whereas they could be spending those countless hours going and getting the next deal and being more productive. That's the key to it all, that truly is the key, and that's how you keep your loyalty with your agents."
If we're being honest, loyalty is probably the fourth motivator for Reeg. Whereas a lot of his peers bounce around from one mortgage company to the next, Reeg has been with the same management group for the last 20 years. The grass is not always greener, Reeg said, and often times the relationships that you build within the company that are just as important as the relationships built with clients and partners.
"If you need a pricing concession or you need something to happen, or if you've screwed up on something and you need somebody to help you eat this and make it right, having people in higher positions is the key, and not necessarily bouncing around from company to company because then you're having to re-develop all those relationships—in underwriting, in ops of any sort, in management, whatever the case may be. So there's a lot to be said for that, it's loyalty and everything else, and you don't see that," Reeg said.
Being surrounded by a loyal team has been "a blessing," and with any luck, he'll spread his wings even further in years to come.