HECMs are on the rise as aging population considers retirement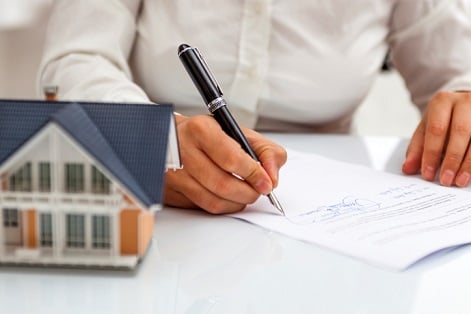 Few mortgage products have gotten as much negative press as home equity conversions, better known as reverse mortgages, but demand continues to grow and some industry experts argue that aging homeowners can benefit from the option.
Over 12,000 Americans turn 65 every day, and the demographic's biggest concern is their financial outlook, according to a survey from the Transamerica Center for Retirement Savings. A reverse mortgage is one way to address that fear.
"Please look at this product to help a growing demographic of our seniors who desperately need our help going forward," said Dan Harder, vice president of 1st Reverse Mortgage USA, during the recent Rocky Mountain Lenders Expo. "We need more reverse mortgage experts in the market. The uniqueness of the product is creating market opportunities as you continue to grow your client base."
Harder noted that it's critical to properly educate potential borrowers and their families about the specifics of reverse mortgages, which are still a relatively new, niche product. The Federal Housing Administration also funds HECM counsellors across the country who offer information for free or at low cost.
"It's a unique sales process. It's a unique closing process," Harder said. "I would encourage you to study this product to what it might give for your new business going forward for the next 10 years. I have spoken to loan officers who said, 'I don't have any 62-year-old in my contact book.' I said, 'Do they have parents?' A lot of people don't think along those lines."
Mathew Schulz, president of Firelight Mortgage Consultants, told the Rocky Mountain Lenders Expo audience that he used to shy away from HECM, but he's decided to broaden his horizons and work with 1st Reverse Mortgage to get into the market.
"This is a financial tool that is fantastic," he said. "If you are known as the person who sits down at that kitchen table with mom, dad and children and educates them and does it right, your name is going to spread. Reverse is the future, but we have to make sure it's done the right way."
In 2009, FHA rolled out HECM for purchase to buyers age 62 or older, allowing seniors to buy homes without required monthly mortgage payments by using equity from the sale of a previous residence.
Harder said he has seen growing interest from real estate agents as rates rise and volume declines.
Last month, the National Reverse Mortgage Lenders Association announced that seniors added $149 to their home equity in the last quarter of 2017, taking total equity in seniors' homes to $6.6 trillion.
Its NRMLA/RiskSpan Reverse Mortgage Market Index hit 238.11 in Q4, 2017, a new all-time high in its 18-year history. The growth in equity was driven by home values rising approximately 2% ($163 billion) but was offset by a 0.9% ($13.4 billion) increase in mortgage debt.
The index increased by 8.3% in the whole of 2017, compared to an annual increase of 8.0% in 2016 and 8.5% in 2015.
"Today's retirees are more likely to leave the workforce with a mortgage and other debts that can put stress on monthly cash flow," said NRMLA President and CEO Peter Bell. "In these situations, financial products that convert home equity to cash could be used to pay off revolving debt from credit cards and reduce or defer monthly mortgage payments. It's worth doing the math to find out if a mortgage refinance, home equity line of credit, or reverse mortgage loan can help increase financial security during retirement."