Industry figures have blasted the 3% points and fees cap, while supporting legislation that would amend the way the cap is calculated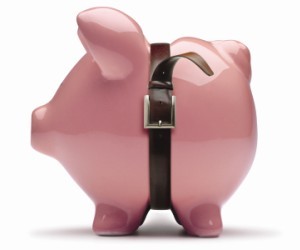 Industry figures have blasted the 3% points and fees cap, saying it constitutes "regulators picking winners and losers".
MBA CEO and President Dave Stevens has appeared before Congress on July 18 in support of a bill that would amend the 3% points and fees cap calculation for qualified mortgages (QM).
The bill, H.R. 1077, which was introduced by Rep. Bill Huizenga (R-MI) earlier this year and has been included in the PATH Act, would significantly reduce the amount of fees and charges included in the 3% calculation, thereby making it easier for brokered loans to qualify under QM.
Specifically, H.R. 1077 would remove title charges, clarify escrow charges, and exclude lender-paid compensation to brokers. Removing those fees from the calculations would make it much easier for brokers to meet the 3% requirement, the broker community has expressed. The rule is said to be disproportionately effective, hurting brokers more than bankers, because those in banking operations do not disclose the fee amounts paid to individual loan officers.
In Stevens testimony, he said, "we hope the continued bipartisan support for this Dodd-Frank fix leads to its enactment before the Ability to Repay rule takes effect in January of 2014."
John Hudson, past chair of government affairs at the National Association of Mortgage Professionals, has blasted the existing cap calculations, calling it "regulators picking winners and losers".
Nobody wants to rip-off consumers," Hudson said. "A consumer could go out and get a loan from a broker that has lower fees and a lower interest rate [than a mortgage banker], but it won't qualify for them under the 3% rule, while a loan made by a banker with higher fees and rate would qualify."
Hudson said the most damaging inclusion in the calculation as it stands is the loan compensation fee paid to brokers by lenders. By Hudson's calculation, brokers are usually paid roughly 2.5% of the loan amount from the lender, making it very difficult for brokered loans to meet the 3% calculation.
Ultimately, brokers will no longer be able to do loans that are less than US $150,000 under the current 3% rule, he said.
The PATH Act, which includes a provision for H.R. 1077, is said to be a partisan bill with little to no input from Democrats, according to Congresswoman Maxine Waters.