When David Zugheri launched Envoy Mortgage 16 years ago, it was only him, his partner, and $8,000. Today the company sells loans in 48 states, employs 1,000 people and stands as a mortgage industry success story.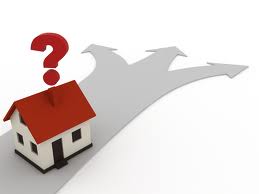 When David Zugheri launched Envoy Mortgage 16 years ago, it was only him, his partner, and $8,000. Today the company sells loans in 48 states, employs 1,000 people and stands as a mortgage industry success story.
But because of the huge increase in mortgage rules and regulations, Zugheri doubts someone could start a mortgage company from similar beginnings today and make it. "This age of compliance in the mortgage industry is as intense as it's ever been," he said. "To say it's about dotting your I's and crossing your T's is a huge understatement."
Indeed, compliance is a huge concern throughout the mortgage industry, whether you are an originator, a servicer, an appraiser or another third party provider. No one is immune from the long reach of Dodd-Frank and the Consumer Financial Protection Bureau, nor from the multitude of state regulations such as appraisal management company (AMC) registrations and the requirements of local regulators.
What that has meant to lenders and servicers is a greater need for compliance tools and technology and often greater time, effort and expense ensuring that their communications with borrowers and the loan process itself remain free from trouble. Which isn't easy when the new mortgage rulebook – and the playing field – is still being shaped.
For Envoy, however, the biggest compliance issue has less to do with government regulations than the Internet and social media.
"There's so much communication going on, and it's really easy to put something out on the Internet," Zugheri says. "Policing 400 originators has its challenges. They're out there daily talking about things that may or may not be mortgage related. When they talk about mortgages specifically, we will go through it and police it. It's takes time, technology, people and – ultimately – money to do this correctly."
However, Zugheri is quick to add that Envoy Mortgage does not want to discourage loan officers from using the Internet or social media. "The CFPB has a page on Facebook," he says. "That sends a strong message to our industry that there's a place on Facebook for conducting business."
"Most mortgage companies are going to come to that realization that stopping it is not going to happen, and even if you could, it would hurt business. If you're 25 years old and you're a first time home buyer, I would be very surprised if you didn't go to your community of friends on-line and ask who is a good person to get a mortgage from," he said. "We want it done, but we want it done the right way."
Origination Compliance
One trouble is that lenders face so many compliance issues today that it's hard to determine how best to allocate one's resources to address them. Yet, by identifying the biggest risks and identifying the means to tackle them, lenders and servicers stand some chance in moving ahead in the marketplace. In fact, some solutions may actually help lenders boost productivity, increase efficiency, and gain an advantage among competitors.
For lenders, proving a borrower's ability to pay on every mortgage loan will be key, says Brent Chandler, founder and CEO of FormFree Holdings Corporation, a provider of tools for mortgage, auto finance and credit card companies which collect, certify, and analyze financial data, helping financial institutions save time and make better lending decisions. Earlier this year, the CFPB announced that effective January 2014 all mortgage lenders would be required to verify borrower ability to repay (ability-to-pay, or ATP) on all residential mortgages, and define, as a regulatory safe harbor, a class of mortgages (Qualified Mortgages, or QM) that meet the ATP requirements.
Currently, most lenders determine the borrower's ability to pay by requesting paper copies of bank or brokerage statements. But relying on paper processes may be asking for trouble – in fact, it can even increase the risk of fraud, due to the prevalence of doctored bank statements being discovered in loan applications, Chandler said.
"We know that both consumers and lenders have the opportunity to commit fraud during the loan origination process by forging bank statements, fudging numbers, and inaccurately reporting income and assets," Chandler said. "It's one reason why the CFPB is requiring extensive documentation. Using verified data from a third party that cannot be edited by the borrower or lender mitigates fraud, and it also protects both the lender and the borrower from each other."
According to Keven Smith, president and CEO of Southfield, Michigan-based Mortgage Builder Software, a loan origination system (LOS) provider, compliance has many facets for lenders to worry about. "As an LOS provider, we focus on finding ways to make solutions part of the technology," Smith said. "Accurate point and fees testing is one of the most critical issues for lenders, and this is something that LOS technology does quite well."
"Making certain that disclosure requirements are met and that fees are accurate and compliant are a major priority for LOS providers," Smith added. "Outside vendors can do this as well, but we feel it is part of the LOS role as an origination tool and should not require an additional fee service."
According to Smith, education will be also critical if lenders hope to stay on top of the mortgage industry's new rulebook. "Regulatory changes are part of the business, so staying abreast of them is critical to staying compliant and avoiding repurchase concerns as much as possible," he said. "Training is key to success here, as it is for most things. Regular and ongoing training is a necessary strategy for staying compliant in 2013 and beyond."

Bruce Backer, president of LoanSifter, a provider of loan product and pricing tools, said lenders have a need for accurate reporting tools, a need that is driving more customers to his company.
"The ability for lenders to quote mortgage products, rates, and mortgage insurance premiums accurately and in real-time is becoming more crucial during the origination process, not just to satisfy Dodd-Frank and CFPB requirements, but to meet borrower's expectations, too," Backer said. The rates and products borrowers see online should be the rates and products they are able to get."
Josh Bopp, CEO of Scottsdale, Arizona-based focusIT, Inc., a provider of cloud-based LOS hosting solutions, said that disclosing information properly and on a set schedule is a huge part of compliance, and therefore the most important issue in today's origination process.

"It's critical for lenders to have a solid system in place to both assist and track this disclosure schedule," Bopp said. "When an auditor comes knocking, you want to show that you've not only done the necessary steps to be compliant, but also invested in a company-wide set of policies and technologies that ensure compliance is part of your daily routine—not just an afterthought when the auditor arrives onsite."
According to Bopp, the most important thing a lender can do is find, invest in and properly implement a technology platform that can assist and track the entire compliance process. "This is critical to ensuring that your next audit goes smoothly," he said. "Having qualified processors and underwriters is not enough. If you rely on each person to track and record loan compliance you're inviting disaster."
"There's no leeway on this issue," Bopp added. "Lenders need a company-wide technology platform that both assist the underwriter in their daily compliance functions, and alerts others in the mortgage transaction when a company policy is ignored or overlooked."
Appraisal, Servicing Compliance
The new mortgage rulebook being created in Washington is not all about selling loans. Servicers also face a growing number of new rules, including anti-dual tracking regulations that resulted from last year's settlement with the nation's "big five" servicers, and appraisal rules mandating, among other things, consumer access to appraisal reports.
When it comes to appraisals, the CFPB earlier this year announced new rules that require lenders to provide borrowers with free copies of all appraisals and other home value estimates. The CFPB has also recently released new mortgage servicing rules that include restrictions on dual tracking and require servicers to disclose a borrower's loss mitigation options after two consecutive missed payments. And the agency announced it would "closely monitor" the process of transferring mortgages between servicers.
According to Kelli Himebaugh, corporate vice president of Mortgage Builder Software, compliance tracking has become "supremely important" in the servicing industry – and loan servicing software (LSS) providers are doing their part. "Our platform, for example, includes a compliance module that tracks inputs and follow up dates, as well as dashboards for management review," she said. "This approach will eventually become the norm for servicing software, as it improves the ability to stay compliant."
"Of course, it is one thing to have the tools and another to ensure their proper use," Himebaugh said. "So once again, training is essential to staying compliant with the rules coming out of CFPB, as well as the nuances that come to light as they are interpreted."
Himebaugh says that as more lenders look to become servicers in order to supplement their income and moderate risks associated with having others service their loans, compliance can seem intimidating. "More of these companies are finding that the right technology partner can make the switch to retained servicing far easier and more economical than they might have thought," she said.
While lenders are not directly involved in the appraisal business, there are new appraisal-related rules that impact them. Tom Munizzo, president of Accurity Valuation, a Westwood, Kansas-based nationwide appraisal franchise, said that lenders will need to be mindful of compliance to Dodd-Frank appraisal independence rules (AIR) as well as being compliant with reasonable and customary fees when it comes to engaging and paying appraisers.
Lenders will also want to make sure the appraisers and the AMCs they hire are up to date with state-by-state requirements and provide sufficient back-end support, Munizzo said. "As more states require appraisal management companies to register, keeping compliant to those state AMC regulations places more requirements on the AMC," he said. "We also need to provide backend audit and QC reviews to make sure we are compliant and keep our clients compliant."
Envoy's Zugheri understands the compliance challenges facing lenders and servicers are diverse. The transition into a mortgage compliance-centric industry, he says, began with Dodd-Frank and has been "a layering on of additional compliance" rules since, such as the Home Valuation Code of Conduct and the CFPB.
"The moat becomes wider and wider each day between what I would call the compliance 'haves' and the compliance 'have-nots,'" Zugheri said. "There are a lot of companies out there who are less likely to get through a CFPB or a state audit, and who have no compliance department at all. It's just the way it is. Smaller production shops just don't specialize in compliance." Another problem, Zugheri adds, is that mortgage compliance experts are not exactly a plentiful commodity. "They're like the spotted hoot owl," he says, "good ones are very hard to find."
Lenders that do take compliance seriously and arm themselves with the right tools and resources will have to pay, too. "There's a cost to lost productivity," Zugheri says. "When you have underwriters who are manually checking and rechecking files for compliance issues, that just means more time to underwrite a file, and that adds precious time and expense to the process. We sometimes spend more time here working through compliance issues rather than strategically thinking about entering new markets," he says. "It stifles growth."
"When we started the company we had one quarter of a staff person dedicated to compliance issues," Zugheri added. "Now we have 15 people in compliance, which includes two staff attorneys. Without going into too much detail about payroll, it costs a significant piece of the revenue from every loan we close."
It is why Zugheri doubts another company could start out like he and his partner did – with $8,000 and an idea. "Not in this business. Maybe in the dry cleaning business, but not in this space. Along with many key employees, we built something from nothing to 1,000 people who are adding to the economy. But that seed cannot be planted today – you have to be incredibly well-capitalized to start a mortgage operation in 2013."
At the same time, Zugheri understands what has brought the mortgage industry to this point. "It ruined the trust it had built up," he says, "and now we're trying to get it back and return to something more normal."
Adding complexity, it is patently unclear what the "new normal" will be over the long term. We know that it will include a great deal of regulation and oversight as the industry builds trust with consumers, but the other side of the lending equation, the investors, can't be ignored.
Dodd-Frank, the CFPB and complementary state and local regulations layer on risks that the mortgage industry did not have to worry about in previous eras. As we enter the post-conservatorship market, when Freddie Mac and Fannie Mae are no longer the overwhelmingly dominant sources for mortgage capital, more oversight can be expected from private investors. Independent third parties will be looking over originators' shoulder not only to ensure compliance with current rules, but also with rules yet undetermined.
Loan origination and loan servicing software, robustly equipped to add clear reporting and frank process transparency, along with automated and efficient tools for dotting those pesky I's and crossing those problematic T's, will be an integral part of doing business. Navigating about the compliance landscape won't be getting any simpler, but the tools are arriving to make it all less intimidating.
Warren Lutz is a senior account executive with Strategic Vantage, a a marketing and public relations agency specializing in serving companies in the mortgage and financial services industries. He can be reached at [email protected].