New systems help reconnect with customers, boost efficiency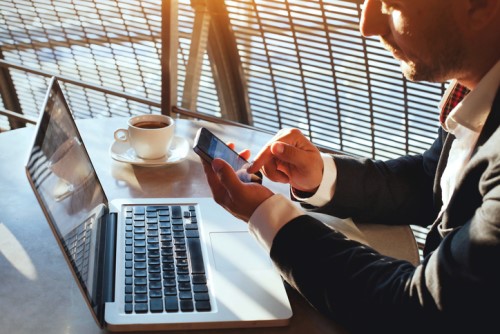 In this tough mortgage market, originators have to work harder – and smarter – than before. Luckily, Caliber Home Loans, a major nonbank lender, has rolled out several new technology platforms to help loan officers improve their efficiency and boost volume.
Earlier this month, Caliber announced a partnership with FirstFunding, which provides warehouse facilities for non-delegated correspondent lenders. The first-of-its-kind technology integration, Caliber Express Connect, addresses one of the industry's biggest concerns – providing viable, secure and accelerated solutions for lenders.
With Caliber Express Connect, FirstFunding's system is integrated with Caliber's loan origination system to allow the correspondent lender to pass the loan information and image documents directly from Caliber to FirstFunding, reducing the need for lenders to manually enter data and upload loan documents. The result is a seamless platform that allows the correspondent lender to have more control, reduce submission errors, deliver faster closing times to their borrowers and lower their overall costs.
Phil Shoemaker, executive vice president and chief operating officer of production at Caliber Home Loans, said integration that brings automation between a lender and warehouse facility is long overdue in the non-delegated correspondent space.
"It leverages our top-notch origination platform exclusively with FirstFunding's system to drive an entirely faster and seamless funding process for the non-delegated correspondent lender," he said.
Caliber Home Loans also recently launched a new mobile platform that features three mobile phone apps customized for borrowers, Caliber's sales force, real estate agents and homebuilders. The apps are designed to provide efficient and effective communication among all parties from home shopping to servicing the loan.
The CaliberH2O app, designed for loan officers, loan consultants, broker partners and non-delegated clients, helps search for appropriate loan product for the borrower. It can also be used to price and lock loans and access off-sheet pricing. After the loan application is submitted, CaliberH2O users can view the loan's contacts, key dates, loan conditions, loan status and disclosure history.
"These are proprietary systems; everything from soup to nuts, everything, takes place inside H2O," said John Gibson, Caliber's senior vice president of wholesale production – national sales. "For originators, it's something we've been missing. There are a lot of cool features. This provides convenient, real-time access to their pipelines."
Gibson stressed that originators have to look for ways to differentiate themselves in today's market.
"There is a changing the mentality of, 'How do I build my purchase referral business?'" he said. "That moment is here. You need to have a plan and look at who you partner with. At Caliber, we've had plenty of clients we've tried to talk to in the past, but they were so inundated with past clients and refinance. Fast forward to today. You have to have an open mind. It's about thinking outside the box from what you've been conditioned to do, depending on how long you've been in the industry."
Caliber ranked eighth among the top mortgage lenders in 2017, originating $43.7 billion for the year, its highest overall sales volume. Last year, Caliber reported the largest year-over-year gain among all top-ranked mortgage companies, at 22%.
Related stories: