This tool will please your clients and your referral partners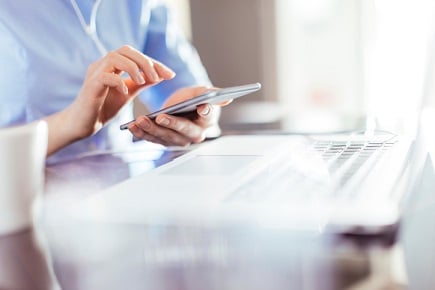 How do you become a great Loan Officer? One way is to use the best industry tools available – ones that will save you time, create more value for your clients and help you earn more business.
One next-gen, industry-leading tool you should be using is the Property Profile Report, offered exclusively by New American Funding through its proprietary GoGo LO app.
Here's how it works. Say, your clients call you from their car requesting information about a property they're parked in front of. Within seconds, regardless of where you're at, you can text or email them a PDF containing more relevant real-time data and history than they ever could have dreamed possible.
After opening the Property Profile Report, your clients will instantly be able to:
View exclusive home value details from Black Knight and Zillow
Review property ownership, sales, and tax history
See comparable home sales
Access the property mortgage history
Examine schools within an area or school district
With so much information at their fingertips, your clients will no longer be wasting their time or yours. They'll have everything they need to make an informed decision as to whether they should call their real estate agent to set up a showing or move on to the next property that might better match their needs and goals.
And when your clients finally identify that ideal property, they'll be talking up your services to everyone else in the neighborhood. Their ringing endorsements of how much easier you made their home search because of the fast, high-quality information you always provided, will inspire other customers in your market to put you to the test.
The Property Profile Report is simply the latest in a long list of innovative tools that New American Funding continues to provide its Loan Officers. It's a tool that's been highly polished and refined and made ready for your exclusive use.
If you want your business to stay on the cutting edge, call us for a demonstration today.