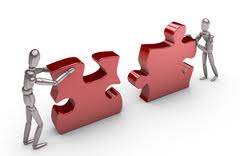 Upgrades Enhance Compliance, Improve Borrower Management and Provide New Loan-Pricing, Commission-Management and Web-Delivery Options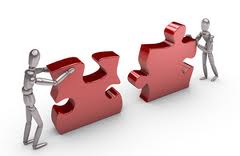 PLEASANTON, CA – July 30, 2012 – Ellie Mae® (NYSE: ELLI), a leading provider of enterprise level, on-demand automated solutions for the residential mortgage industry, today announced the release of the latest upgrades to its Encompass360® mortgage management solution. The release, the first of two scheduled for 2012, contains new functionality and enhancements designed to further increase compliance, efficiency and ease of use.
The major enhancements include:
Integration of Encompass Commissions™ for hosted Encompass360 Banker and Broker Edition clients. This optional module is designed to improve the accuracy of calculating and paying LO commissions, provide regulatory backup for commission payments and help reduce human error and back-office costs.
Greater speed and flexibility in viewing "native" format and image-based documents. Users can now view the first pages of documents in seconds and see multiple documents as a single file within one window.
Remote access to the Encompass Product & Pricing Service™. Loan officers can remotely find and price loans via their iPad® or Android™ tablet and submit the data directly to Encompass360 to create a loan file.
Core updates that enable self-hosted clients to receive new updates to Encompass360 seamlessly and securely without work interruptions; allow users to choose which aspects of a loan file they want to duplicate when originating new loans for existing customers; and help calculate net tangible benefits of mortgage refinances under the FHA streamline refinance program and communicate these benefits to customers.
The new release contains more than 230 enhancements in all. A number of the enhancements, such as the new electronic document management capabilities, were designed to align the functionality of DataTrac® and Encompass360: giving DataTrac clients additional reasons to consider migrating to the Encompass platform. Similar to past releases, much of the focus of the upgrades has been on compliance, secondary marketing and trade executions. For instance, new call reports have been added to help lenders comply with the Nationwide Mortgage Licensing System & Registry requirements. Disclosure tracking for HUD requirements has also been added, and integration with the new Encompass Document engine has been improved. New secondary marketing enhancements include state-specific servicing release premium adjustments, purchase price update and lock-request reporting tools and lock-extension enhancements.
"Our clients choose Encompass360 because they realize just how high the stakes are in today's zero-tolerance environment where the slightest error can result in a significant fine or a large buy-back request," said Jonathan Corr, chief operating officer of Ellie Mae. "Our latest release re-calibrates our automated solutions to deliver even greater efficiency and confidence to our clients."