The CFPB wants mortgage lenders to back off using marketing services agreements -- and it's willing to levy fines to make it happen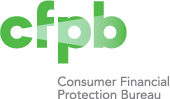 The Consumer Financial Protection Bureau wants mortgage lenders to back off using marketing services agreements.

The agreements are a common practice in the industry, but the CFPB says they're too easy to abuse. The agency has gone after several lenders in recent months, issuing fines for alleged kickbacks and other MSA-related violations, according to HousingWire. In June, for instance, the CFPB fined PHH Corp. $109 million for allegedly illegally referring customers to mortgage insurers in exchange for kickbacks. The agency also fined Lighthouse Title for alleged misuse of MSAs.

For decades, the Department of Housing and Urban Development has enforced RESPA rules regarding MSAs, Pete Mills, senior vice president for residential policy at the Mortgage Bankers Association, told HousingWire.

"The (CFPB) has taken a very different view from HUD of the permissibility of these arrangements," Mills said. "This is not a case of something that's been unenforced for decades."

But Mills – along with many other industry experts – say the CFPB has been too heavy-handed in its enforcement.

"If the bureau is taking a different position on this part of RESPA, let's do this via a rule making process that allows comment and applies prospectively, as opposed to making new rules through enforcement orders," Mills told HousingWire.

The CFPB's enthusiastic enforcement is already causing some lenders to back off. Wells Fargo, the country's largest mortgage lender, is ending some of its marketing arrangements with real estate companies and home builders over regulatory concerns, according to a Bloomberg report.