Hispanic households are expected to buy 6 million homes by 2024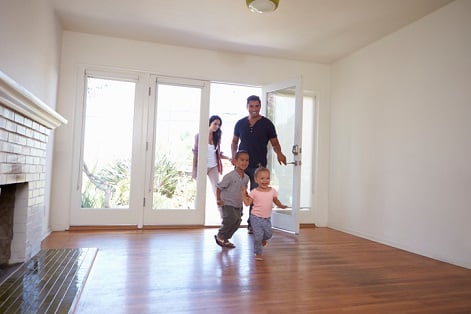 Here's a critical disconnect: In 2017, there were roughly 7.5 million Hispanic homeowners in the U.S., up 167,000 over 2016, according to the most recent State of Hispanic Homeownership Report. Hispanic households are expected to buy another 6 million homes by 2024, yet the vast majority of real estate professionals are white Baby Boomers with little connection to this burgeoning market.
"It's important to point out that this isn't a niche; this is where the majority of the growth will come from," said Gary Acosta, co-founder and CEO of the National Association of Hispanic Real Estate Professionals. "It needs to be addressed not just because it's the right thing to do but because it's where the market is going."
Hispanic buyers are particularly prominent among the millennial generation – those born from 1982 to 2004. Roughly half of the country's 51 million Hispanics fall into the millennial age group. Minorities make up more than 50% of the millennial population in 10 states, including Texas, Arizona, Florida, Georgia and New Jersey, according to a recent report from Brookings.
Acosta argued that the mortgage industry needs to evolve to better serve Hispanic buyers. Step 1, he said, is recruiting a more diverse workforce so that originators look more like their customers.
Read more: Mastering millennials
Spanish language fluency is a critical – and marketable – skill that can set an originator apart.
Earlier this month, researchers at the Urban Institute reported that they found a significant correlation between English proficiency and homeownership, meaning Hispanic buyers who mainly speak Spanish are particularly underserved.
The study revealed a 74% median homeownership rate for neighborhoods with the lowest concentration of limited English proficient residents in 2016. In comparison, neighborhoods with the most limited English proficient residents had only a 64% median rate, a 10-percentage-point difference.
English proficiency continues to have a significant impact on homeownership rates despite controlling for income, age, and race, which are other factors that influence homeownership.
"Language is an important thing to point out," Acosta said. "We need more professionals with these cultural skillsets. If I could wave a magic wand and change something, it would be that. Right now, it's not diverse at all. It's incongruent to the homeowner population."
To attract Hispanic mortgage professionals, Acosta advocated for more recruiting events at higher education institutions, particularly community colleges. The mortgage industry can also pull in salespeople from other fields by advertising the strong pay range for top originators, Acosta said.
Read next: Bridging the generation gap: 4 ways to attract millennial buyers
Another good approach, Acosta said, is getting minority employees into positions like junior processors or office administrators where they can learn the business and then switch over to origination.
Acosta argued that changing loan officer's compensation structure to move away from 100% commission positions would greatly improve recruitment across the board. New college graduates with heavy student loan debt are particularly put off by the lack of a guaranteed salary, Acosta said.
"We have to make it easier to get into this business," he said. "We estimate that we will need to double the number of Hispanics in real estate to serve the market."
In addition to a change in workforce makeup, mortgage and real estate companies can also offer documents in Spanish to help Hispanic buyers better navigate the complex transactions.
This past fall, the Federal Housing Finance Agency added a preferred language question to the redesigned Uniform Residential Loan Application. The move is part of a broader effort by the FHFA, together with Fannie Mae and Freddie Mac, to help limited English proficient borrowers gain language access.
"Diversity is increasing," Acosta said. "Diverse market opportunities aren't for every company, just companies that want to be in business in five years."