Richard Pisnoy of Silver Fin Capital Group LLC is part of this year's Mortgage Professional America Hot 100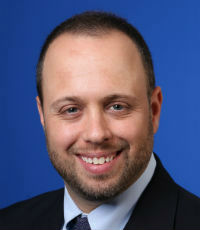 Principal
Silver Fin Capital Group LLC

In addition to being a productive loan originator in his own right, Richard Pisnoy has been instrumental in Silver Fin Capital's continued success by creatively growing its large network of lenders and referral and lead sources, including developers, management companies and financial advisors. Pisnoy has been quoted as a mortgage expert in several print and online publications, including the New York Times and the Wall Street Journal.

"We all know that the mortgage business is a difficult industry, and Richard exemplifies the hard work, superior client service and vast expertise needed to be successful in this industry today," a colleague says.

In addition to his work at Silver Fin Capital, Pisnoy remains active in his community through the Chad Strong Foundation and the Heroes to Heroes Foundation, a nonprofit organization that provides a spiritual healing, suicide prevention and peer support for veterans suffering from injury and PTSD. He was also appointed in 2017 to serve as a member of the Nassau County Police Department Foundation, which provides financial support to the analytic, operational and outreach components of the Nassau County Police Department.