In the year to the end of June 2021, there were a record 60,634 homes bought using Help to Buy (HTB) equity loans.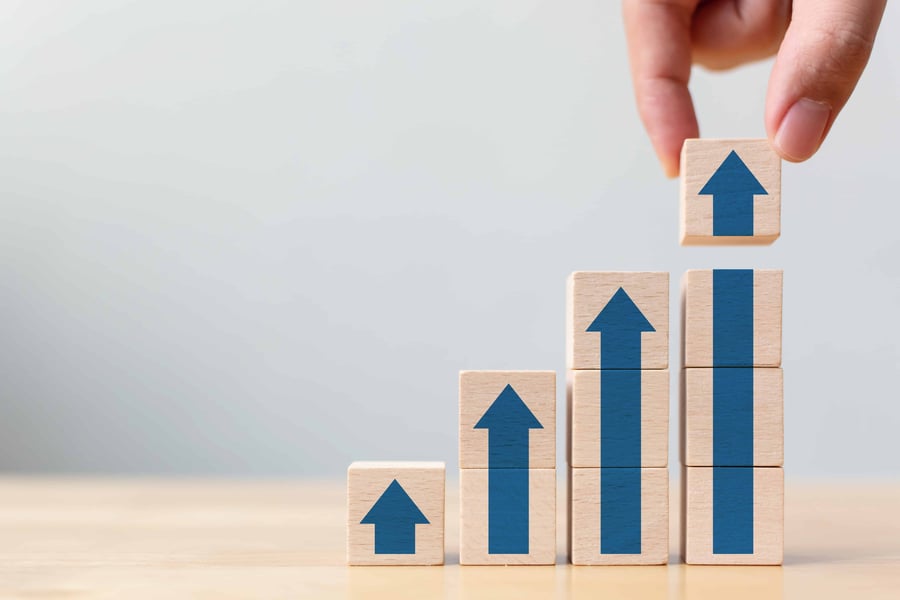 In the year to the end of June 2021, there were a record 60,634 homes bought using Help to Buy (HTB) equity loans, according to the Department for Levelling Up, Housing & Communities.
This takes the total to 339,347 homes since the scheme was launched in 2013.
The price of the average UK property rose over £31,000 in the year to June 2021.
Meanwhile, June saw 10,989 properties bought with Help to Buy ISAs, a record since the scheme began; in total, they have been used to buy 435,798 homes.
The data also showed that the average bonus value was £1,095, and the average property bought through the scheme was £175,567 compared to an average first-time buyer house price of £222,712, and a national average house price of £265,668.
The average age of a first-time buyer in the scheme is 28, compared to an overall first-time buyer average age of 30.
Sarah Coles, senior personal finance analyst at Hargreaves Lansdown, said: "Runaway house prices mean government schemes for homebuyers are more valuable than ever.
"But when it comes to the Help to Buy equity loan scheme, they're more expensive than ever too.
"Government schemes have provided a vital leg up for buyers as prices climbed this past year, through Lifetime ISAs, Help to Buy ISAs and the Help to Buy equity loan scheme.
"However, anyone considering the Help to Buy equity loan scheme needs to be aware that rising prices could also make their loan eye-wateringly expensive further down the line.
"The 12 months to the end of June saw the highest number of help-to-buy loans on record.
"With house prices rising out of sight, property deposits rose out of reach, and the loans helped close the gap, so that buyers only had to find the first 5% of the deposit.
"But while rising prices made this scheme more popular, they also made it far more expensive, and people need to understand the costs involved.
"When the loan is eventually repaid to the government, the amount that needs to be paid back depends on the value of the house at that time.
"If you borrow 20% of the purchase price, you repay 20% of the value when you eventually remortgage, so when prices rise, so do your repayments.
"If you borrowed 20% from the government to buy the average property in June 2015, and then you repaid the loan in June 2020, you'd have had to pay back £7,581 more than you borrowed.
"The rising market in the past 12 months means that someone doing the same a year later would have had to repay £10,557 more than they borrowed - so the rising market cost them almost £3,000.
"If you're working hard to build a deposit, Help to Buy isn't your only option. If you're aged 18-39, and you plan to buy your first property a year or more down the line, you could also consider saving at least some of the deposit in a Lifetime ISA.
"You can put £4,000 a year into a LISA and the government will immediately top it up by 25% - so you could get £1,000 a year from the government to help you onto the property ladder. And through the LISA, this never needs to be paid back."
Karen Noye, mortgage expert at Quilter, added: "First time buyers have had a rough ride over the past year with the stamp duty holiday, race for space and cheap mortgage deals all creating the perfect conditions for house prices to run riot.
"The 95% mortgage scheme was created to give those struggling to save for a deposit a lifeline to get on the housing ladder.
"Nationwide statistics yesterday showed there had been a 10% increase in house prices in just a year, which is more than enough to put getting your first toe on the housing ladder just out of reach.
"The new statistics today show that over 80% of people using the scheme were first time buyers, which is positive.
"And while just over 800 examples of people using the scheme seems low, the quarterly statistics only cover from April to June with it taking some time for lenders to bring out new products as part of the scheme and then house purchases to complete.
"Naturally, anything that helps generation rent get on the housing ladder should be applauded but there is a very real concern that people using the scheme could end up in negative equity if they bought at the height of the house prices boom and then there is a significant deflation in the current prices.
"If house prices do drop, as is predicted now the stamp duty holiday is completely gone, buyers who have used the guarantee scheme might face an uphill struggle if they want to sell their homes as they will need to cover all the negative equity to redeem the existing mortgage, moving costs and a deposit for the new purchase.
"So while this scheme is well meaning there could be some serious ramifications if the housing market cools considerably over the next months and years.
"In contrast, the Help to Buy statistics, also out today, show that there were 339,347 properties sold through Help to Buy Equity Loan scheme since its inception, with 83% of people using it being first time buyers.
"Similarly, the Help to Buy ISA scheme which is now closed for new accounts reported 435,798 property completions using the scheme.
"While once again this scheme is clearly well-meaning, its range of flaws have meant that it has not been anywhere near as successful as it could have been.
"Against a backdrop of other government backed products like the Lifetime ISA (LISA) many savers struggled to work out which option to go for and when faced with this difficult choice often opted to sit on their hands.
"For example, you can hold both a Help to Buy ISA and a LISA, however if you do, you can only use the government bonus towards buying a house via one of the accounts.
"What's more, is that after careful consideration you can see that in fact the Lifetime ISA is far more generous as a first-time buyer can receive a maximum of £1,000 each year from the government if they contribute the full £4,000. In contrast, the average Help to Buy ISA bonus value is £1,095.
"This muddying of the water is not helpful for first time buyers who may already be overwhelmed by what is a complicated process.
"With the 95% scheme now also in play its more crucial than ever that first time buyers do their homework and assess whether buying at this moment of time is the best option for their long-term future."