House prices in the three months to July rose by 3.3% year-on-year with the average house price rising to hit a new record of £230,280, Halifax's House Price Index has found.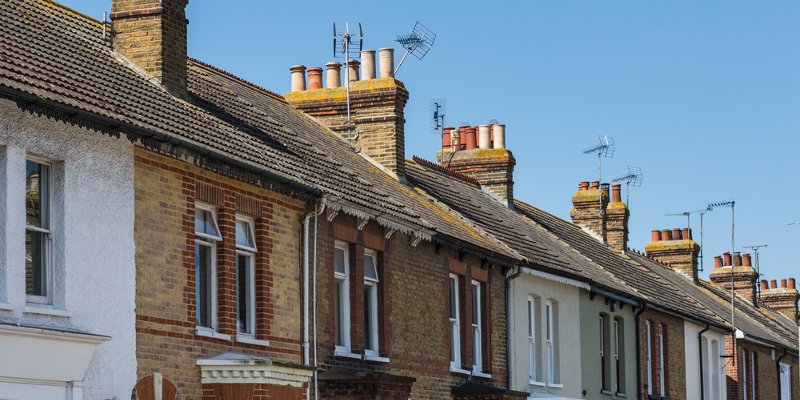 House prices in the three months to July rose by 3.3% year-on-year with the average house price rising to hit a new record of £230,280, Halifax's House Price Index has found.
On a monthly basis, prices rose by 1.4% in July, while in the latest quarter (May-July) prices were 1.3% higher than in the preceding three months (February-April 2018), the fastest quarterly increase since November.
Russell Galley, managing director, Halifax, said: "While the quarterly and annual rates of house price growth have improved, housing activity remains soft.
"Despite the recent modest improvement in mortgage approvals, the latest survey data for new buyer enquiries and agreed sales suggest that approvals will remain broadly flat until the end of the year.
"In contrast, the labour market remains robust, with the numbers of people in employment rising by 137,000 in the three months to May with much of the job creation driven by a rise in full-time employment.
"Pressures on household finances are also easing as growth in average earnings continues to rise at a faster rate than consumer prices.
"With regards to the recent rise in the Bank of England Base Rate, we do not anticipate that this will have a significant effect on either mortgage affordability or transaction volumes."
There was a fall in housing activity in June with home sales down by 3% to 96,340. In the three months to June sales were unchanged from the previous three months.
The volume of residential transactions has been broadly flat over the past year and is likely to remain so in the coming months.
Bank of England industry-wide figures showed that the number of mortgages approved to finance house purchases – a leading indicator of completed house sales – grew by 1.4% between May and June to 65,619 – the second highest monthly level this year.
There are some encouraging signs with mortgage approvals up 4.1% since April, however, demand remains weak.
Kevin Roberts, director, Legal & General Mortgage Club, said: "House prices have been moving at a sustainable rate for some time now, but the positive effects are not necessarily being felt by everyone looking to purchase a home.
"A lack of housing continues to challenge many would-be buyers. This barrier, and the ongoingstruggle many younger buyers face trying to save while renting, is forcing thousands to rely on the Bank of Mum and Dad, Help to Buy, or in some casesboth.
"These additional sources of funding are certainly vital, but they also show the severity of our housing crisis – particularly for those who don't have a Bank of Mum and Dad to rely on.
"Until the thousands more affordable homes we need arebuilt, these individuals will only continue to view homeownership as a dream, not a reality."
Housing activity remains steady with new buyer enquiries flat or falling for 18 consecutive months, whilst agreed sales deteriorated between May and June.
On past evidence, both sets of data point to mortgage approvals holding broadly flat until the end of 2018.
On the supply side new instructions, which had fallen for 26 consecutive months,have now edged up in the past two months.
Steve Seal, director of sales and marketing, Bluestone Mortgages, said: "With annual growth at a sustainable rate, more buyers are approaching the housing market. Despite this though, countless people remain unable to enter the market due to a lack of accessible funding.
"Some of this is a result of outdated lending criteria; which typically requires borrowers to have a 'vanilla' credit score and stable income to receive funding.
"Those who may struggle to meet these demands include self-employed workers, contractors or freelancers, as they do not usually have regular income streams.
"These borrowers, however, are not 'high risk' if their individual circumstances are understood correctly. Here, is where specialist lenders play a vital role - assessing every borrower in the context of their personal situation and providing a helping hand onto the property ladder."