This is despite a Q4 slowdown triggered by the mini budget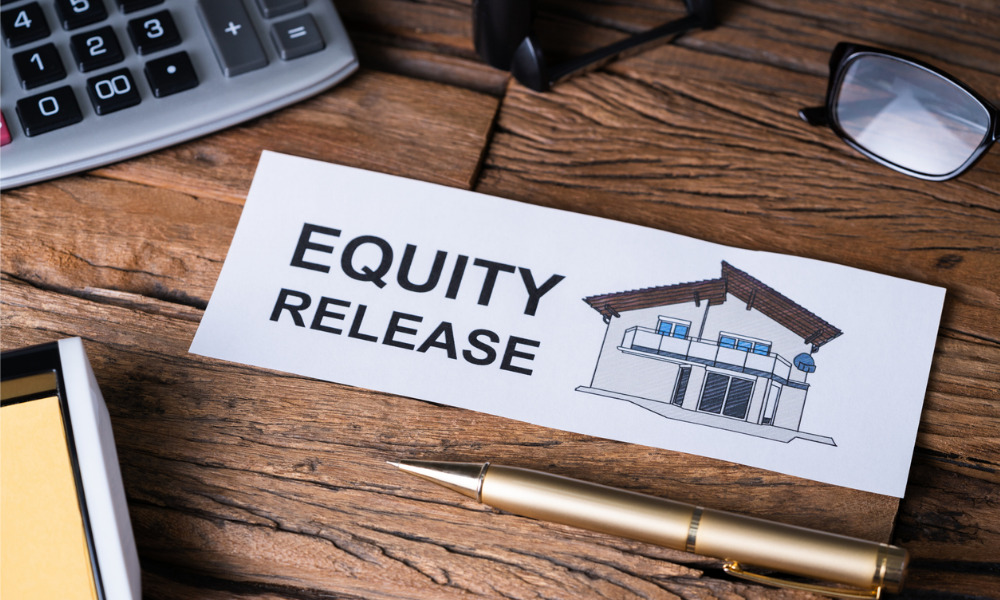 The equity release market's strong performance over the greater part of 2022 countered a mini budget-induced slowdown in the fourth quarter, enabling it to hit a record high £5.58 billion in new lending, according to Key Later Life Finance.
New data from the equity release adviser showed that plan sales grew by 25% compared with last year to 52,295 – more than 4,300 plans a month – while the value of new equity released increased by 27% to £5.58 billion. Once borrowing by existing customers via drawdown and further advances was included, total borrowing hit £6.3 billion.
Traditionally the strongest quarter of the year, Q4 saw more modest lending amounts (£101,366) in 2022 than in Q3 (£108,180) as customers constrained by lower LTVs were cautious about borrowing.
Key's 2022 Full Year Equity Release Market Monitor revealed that while long-term drivers of the market remain strong, interest rates which increased sharply in Q4 and the reduction in the number of products available saw lending volumes plateau following the September mini budget.
How was the released property wealth used?
The report showed that around £3.3 billion of the property wealth released in 2022 was used to repay unsecured or secured debt as new customers focused on strengthening their finances as rising interest rates and inflation ate into retirement budgets.
Around half of the £3.3 billion was used to repay existing mortgages, while 38% was used to rebroke existing release plans, and 12% to pay off unsecured debts such as credit cards or loans.
Key said that equity release is a multi-use product and when we look at the number of people using equity release for a specific purpose, we will find that 31% used it to repay unsecured debts while 27% used it to clear mortgages, and 15% remortgaged existing equity release plans.
Value of new equity released up in all UK regions
Plan sales and the total value of new equity released rose in every region, with London being the only region that recorded single digit increases in the number of plans taken out. The value of new equity released in the capital went up by 8%.
Yorkshire and The Humber, the West Midlands, Scotland, and the North East all saw increases in the value of new equity released of 40% or more, while the North West was the only region to see a 35% rise in plan sales. Yorkshire and The Humber, and the West Midlands all recorded increases of 29%.
Key said the continuing strength of the housing market in the South East and London meant those regions accounted for nearly half, or 46%, of all new equity released in 2022, even though they accounted for less than a third, or 31%, of all plan sales in the year.
The equity release specialist also reported that substantially more plans were sold in the South West and North West than in London, while the East and West Midlands saw marginally more plans sold than the capital during the year.
How will the market fare in 2023?
"While hitting a record £5.58 billion worth of new equity released is a sign of a vibrant market with strong underlying customer demand and a competitive product landscape, there is no denying that the mini budget created a different landscape in Q4 and one that has prevailed into the new year," Will Hale, chief executive at Key Later Life Finance, said.
"Higher interest rates, lower LTVs, and fewer products available, has meant that advisers have understandably adopted a prudent approach when helping customers consider their options.
"Balancing both short-term needs and long-term implications, customers and their advisers are sometimes delaying the decision to take equity from the home or taking out less as a lump sum in the knowledge that drawdown facilities and further advances may be accessed in the future as and when required."
Les Pick, director of manufacturing and adviser propositions at later life lender more2life, agreed that while the market's momentum slowed towards the back end of the year after the significant volatility of September's mini budget created implications for the mortgage sector as a whole, including equity release, the response from the equity release market sector was strong.
"There is confidence among lenders and advisers that while we need to adapt to the new normal, the later life market will play a crucial role in supporting older customers," Pick commented. "Through careful consideration and collaboration between lenders and advisers, our sector will continue to adapt to the higher interest rate environment and help over-55s use their housing equity to their benefit."
Hale added that it is particularly critical in this market that advice is highly personalised and that potential vulnerabilities are identified and considered through the process.
"Equity release can only be accessed with the support of a specialist broker and with the customer having received independent legal advice," he pointed out. "As we move through 2023, we expect more and more people to choose to start that conversation, and therefore, take the first step towards finding a suitable solution for their individual circumstances now and in the future."