Industry expert identifies what could change the market's direction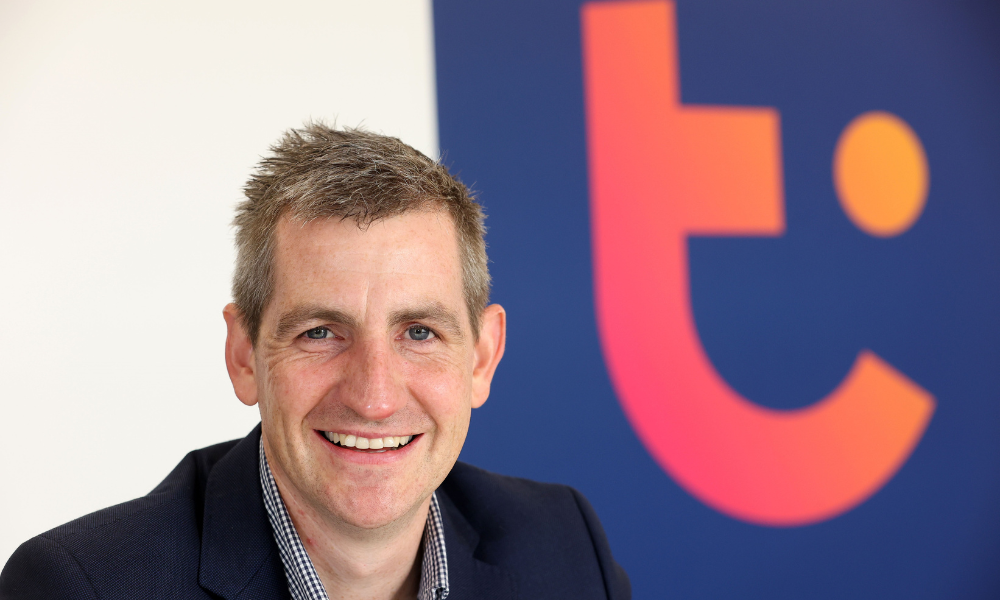 The UK's mortgage industry has existed for nearly two and a half centuries. Despite a few tweaks here and there over the years, the process of getting a mortgage has largely remained the same.
Now, at a time when it is arguably under as great a scrutiny as it ever was, the sector is ripe for change. That's according to Pete O'Connor, chief operating officer at Target Group, a leading provider of Business Process Outsourcing (BPO) and operational transformation. Target specialises in the provision of services for lending, investments and savings.
O'Connor (pictured) has cast his expert eye over the mortgage market and identified what he considers to be the five key battlegrounds which could determine the industry's winners and losers, even in the most fierce headwinds of the current economy.
"The good news is the winds seem to be calming," said O'Connor. "Although increasing interest rates will undoubtedly influence the market over the next 12-24 months, directly impacting customers.
"Now is the time we should be moving things forward, and for providers who can challenge on these battlegrounds, the future may look a lot brighter than for those who do not."
Let battle commence…
Buy-to-let
The rental demand was beginning to boom again after the pandemic, O'Connor pointed out. Rents were up by as much as 14% in London, despite rising inflation and living costs, he said. For providers, this presented an opportunity.
"Desperate tenants are increasingly turning to outbidding asking prices to help secure the property as the squeeze on living space continues," he noted. "The buy-to-let market is a good way for many new providers to cut their teeth in the industry."
The barrier to entry was lower and allowed for systems and processes to be honed on a smaller sample before moving into broader mortgage lending, which provided the opportunity for increased profitability.
O'Connor pointed out though that some potential buyers might be deterred by rising interest rates cutting into profitability and a cost-of-living crisis perhaps influencing monthly rent yields in terms of how much tenants could really afford.
Parental lenders
"If the bank of Mum and Dad were a lender, it would be in the UK's top 10, as it offers up over £6 billion annually to cash-strapped children," O'Connor mused.
This intergenerational transfer of wealth was likely to continue, which in turn would influence products to facilitate this.
"The housing and mortgage market will be just one of these," he said. "Currently, gifting deposits can often require confirmation after confirmation from providers and lawyers, adding layers of complexity."
Products that could incorporate holdings more easily, such as guarantor mortgages, might start to grow in popularity as parents looked to help their children onto the ladder, suggested O'Connor.
Customer experience
Mortgages and customer experience haven't always been easy bedfellows - the process was cumbersome and stressful for many. But O'Connor acknowledged that the industry was making customer-friendly improvements.
Products which made the experience easy or even enjoyable would win over consumers, many of whom would likely pay slightly more for ease and peace of mind, he said.
"Customer-centric offerings, suitable for lenders and brokers, assisted by the necessary regulatory framework, will enable a more tech-enabled, nimble environment - speeding up deals in the process," O'Connor reasoned.
Self-build
O'Connor believed that self-build housing products and lending solutions were needed despite the industry's claim there was not enough space.
"Sustainability of materials, EPC and the green agenda will influence how this evolves but developing smaller plots could be a way to get houses to market quickly," he outlined.
Speed of delivery
Lastly, for today's instant gratification generation, the current length of time it took to acquire a mortgage lagged behind their expectations. Forty days might be the average duration, but it need not take so long.
"Products that do not require personal information to be provided more than once are vital," O'Connor urged. "IT stacks can safely store and share all the necessary information needed to stop homebuyers from repeatedly having to take the time to update this."
Customers were used to slick online experiences so why, O'Connor questioned, was this not made more widely available to save time and move the process along? Consumer Duty laws provided the perfect opportunity for change.
"Customers are not always at the heart of it, with products and processes often skewed towards providers," O'Connor summed up. "The mortgage market needs to continue to evolve."