Leading mortgage advisers and the PAA Chairman say what's hit the mark and what's been missed in the three packages proposed in the Options paper.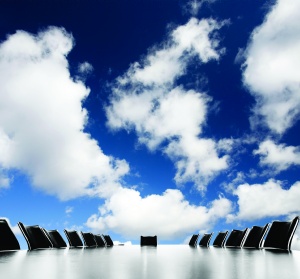 With the release of the Options paper last week detailing three potential packages to change the industry for the better, opinions are starting to form on which components are good and which need more attention.
Go2Guys
co-owner and director
Campbell Hastie
told
NZ Adviser
that consumers are not interested in the jargon when they seek out financial advice and says package two in the Options paper targets this.
"I think they've hit it on the head in a number of categories," says Hastie. "If they can get rid of all the jargon it would be fantastic."
He says the suggestion in package two of having one type of financial advice and that all financial adviser businesses must be licensed is on the right track.
"I think that's exactly right because that's what customers are thinking they're getting."
Hastie says he likes the idea of licensing, implementing a minimum competency standard but with endorsements that consumers will understand, unlike the current categories one and two and RFA, AFA and QFA terminology.
"I'd like there to be no difference between AFA, RFA, and QFA – I really think that distinction should disappear. I think what it's inadvertently done is it's created an 'us and them' position within advisers.
"I'd go for number two," concludes Hastie, although he disagrees with having the proposed subset of 'expert financial advisers'. "It's not perfect – they're never going to satisfy everybody but I think of the three it's the one to go for."
Likewise,
Mortgage Room
owner
Paul Fuller
also leaned towards package two, telling
NZ Adviser
the main issue for the consumer is around jargon.
"I think we need to use terminology that the consumer knows – not try to create new terminology," says Fuller.
"Personally, I think we need to make the terminology nice and simple – registered and authorised are too confusing for the consumer. We just need to have one simple label and that would be 'financial adviser'."
The
Professional Advisers Association
(PAA) chairman and director of Planwise Financial Services,
Bruce Cortesi
told
NZ Adviser
perhaps a combination of all three packages would be best for the industry in the long run.
"If one implemented just one of the options as they currently stand, we wouldn't see it necessarily being an outcome that would provide long-term benefits," Cortesi says.
"We believe that there is perhaps a cross section out of each of the options that could be implemented and this is whereby it's really critical to have ongoing conversations with the Minister in respect of finding the best of the best of all three options."
PAA boardmember
Angus Dale-Jones
previously said the theme of the Review is centred on reducing confusion around financial advice for consumers and Cortesi says this round of options has maintained its focus on the critical things impacting the industry and says it's good to see that the word 'consumer' has been used continuously throughout the Review process.
"Certainly from this Options paper and the process that has occurred in getting here that they have shown some willingness to allow the industry to also actively participate in improving the result for the consumer and I think that's absolutely fantastic.
Mortgage Room's Fuller believes regulators spending more time at the coalface where they can observe a whole transaction and see the full impact of their regulations.
"I'd like to see regulation kept simple and easy and less time consuming - because the more time we spend on compliance the less we're doing for our clients."
But ultimately advisers have to make sure they put their opinion out there he says.
"We've got to be proactive and prepared to give our opinion – it's our own destiny at the end of the day."
Cortesi says all players in the industry, including aggregators, banks and finance companies must not miss this opportunity to be active and involved in the Review process.
"I think every adviser needs to take some time out – to actually get interested in the industry.
"Now's the time for advisers to step out of their business and work on it – in the broad sense, looking at the industry, where it's going and have input on it."
Check out the Options paper here and have your say by 26 February 2016.