The Financial Advice New Zealand Working Group team has reported an 'outstanding response' from advisers so far during its consultation stage.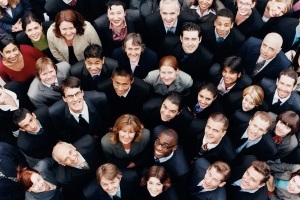 During its current consultation stage, Financial Advice New Zealand Working Group has held many discussions with providers and advice partners, and reportedly received hundreds of online submissions and Adviser Forum registrations.
Professional Advisers Association
(PAA) chairman
Bruce Cortesi
and
Institute of Financial Advisers
(IFA) board chair
Michael Dowling
said they have received a high level of input from the industry.
"The response has been outstanding and we would like to thank everyone for their time and input."
Speaking to
NZ Adviser
, Dowling said, "If we're going to build a body that is representative of advisers we had to be sure that we get as much feedback as possible – we're not looking for the providers to build an advice body but they have an opinion and they have some thoughts that advisers need to take into consideration in building their own body."
Cortesi added: "It's really important that providers feel encouraged by a new body that's representing advice - that opens the gate for them to also have better relationships and communication with advisers as well."
Dowling said advisers are appreciating the process and in being able to share their views on what the new representative body should look like. They are starting to see some key patterns emerge from the feedback which include demonstrating to the public that advisers offer good value to their clients; sounding a strong voice to providers and regulators and providing strategic planning ideas to encourage new advisers into the industry.
The Consultation Process will recommence in January 2017. The Working Group aims to complete the schedule of 50+ industry partner, provider and adviser group consultation meetings by the end of January. The following ten days will be devoted the Adviser Forums, which will be held nationwide from 31 January to 9 February 2017.
"The adviser forums are like a roadshow out there for all advisers – association members and non-members, so they're for all advisers to attend," Cortesi told
NZ Adviser
. "One of the benefits from attending a forum is you not only get an opportunity to present or voice your thoughts but to hear what others are saying as well."
Advisers and industry partners can find out more, contribute to regular surveys (updated fortnightly) and register for the Adviser Forums at financialadvicenewzealand.co.nz