The Financial Advice New Zealand adviser forums wrapped up yesterday as the Working Group prepares for the third stage of the development process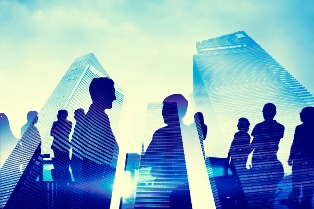 The adviser forums held to discuss the future look of Financial Advice New Zealand concluded yesterday and saw hundreds of advisers turn out to the eleven events across the country.
"We had one simple but crucial objective going into the Adviser Forums – to generate plenty of open discussion, and to understand the many views and suggestions offered by all types of advisers," says
Fred Dodds
, Financial Advice New Zealand Working Group.
"We'd like to make a point of thanking everyone who attended – every Adviser Forum produced a great many number of insights, and importantly well-considered suggestions and views on the future role and focus of Financial Advice New Zealand," added
Rod Severn
.
"The amount of information from advisers we now have to work with is both vast and well-thought-out."
Dodds said common themes have emerged but it would be hasty to suggest specific outcomes of the Adviser Forums before they have worked through the body of comments gathered.
"Attendees were very clear that we need to redefine relevance – that Financial Advice New Zealand must put current structures in the past, take a good look at the various participants in the advice sector, and clearly define where it can add the most value in today's world.
"We discussed the various roles the Association could play, of which advocacy/lobbying, public awareness, and standards were central to many views and suggestions offered by advisers."
Severn said discussions were had around how the new body could increase public confidence in advice and access to advisers.
"On the subject of trust, we talked about whether membership to Financial Advice New Zealand should signify certain adviser qualities, and if so, what would need to underpin that. We talked about the role of a required set of ethical standards in building reputation and public trust," said Severn.
"We talked about how Financial Advice New Zealand could be structured to maximise the potential of one big body representing advice, while ensuring the specific needs of different types of advisers are cared for by representatives in those areas. We talked about the importance of building a seamless structure that ensures swift action, unencumbered by too many layers."
"We talked about whether Financial Advice New Zealand should play a new role in career development, with a focus on creating pathways and building profile with Universities - to be a conduit for new talent to the industry. We talked about the difference between providing or guiding new and existing advisers in their professional development."
The forums were a highly successful way for the Working Group to hear from a great number of advisers and to understand their different views and suggestions, said Dodds.
The consultation stage is expected to conclude by 7 March, at which time all views and comments from advisers, providers and others will become the basis for shaping the new body in the 20 working-day planning phase.
The Adviser Forum Discussion Guide will be available to everyone at www.financialadvicenewzealand.co.nz until Friday, 17 February 2017 for those who were unable to attend or for attendees who would like to add additional comments.