Registrations are now open for this year's National Advisers Conference, taking place on 3rd and 4th August at SkyCity, Auckland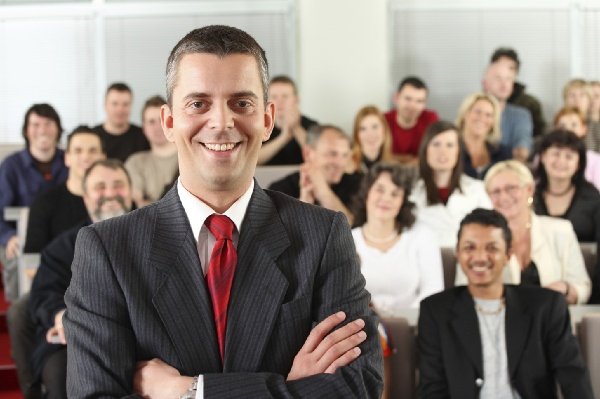 The theme for 2017's National Adviser Conference is the value of advice, which is especially relevant in the changing world of financial services.
Over 600 delegates attended the 2016 Conference and co-hosts the IFA and PAA are gearing up for another big event this year.
"There is a strong link between the Conference theme this year – The Value of Advice – and a priority objective of the FAA Review: Improving Access to Quality Financial Advice – so that New Zealanders will be better off," says IFA chief executive,
Fred Dodds
.
"Reasserting and growing the value of advice will become increasingly important in the coming years," added
Professional Advisers Association
CEO,
Rod Severn
.
"Conference 2017 is an ideal opportunity for all advisers to identify key opportunities and challenges. The key wins to reinforce the value of their advice, to thrive today and in the future – be that mortgage, risk, investment or financial planning."
The Minister for Commerce and Consumer Affairs and Minister for Small Business, the Hon. Jacqui Dean will open and address the Conference on the Thursday morning.
The programme
Mike King will return as MC by popular demand and the programme will feature: Plenary sessions from internationally recognized author, speaker and lecturer, Dr Phillip Randall from Chicago who will explore how advisers can reassert their value in a changing world; creator of the New York Times 'Sketch Guy' (Personal Finance on a Napkin) and renown financial planner, Carl Richards who will share his unique perspective on the world of financial advisers; and Mind Over Money presenter and prominent psychologist, Nigel Latta, who will delve into a big question for the future, Financial Advice: it's your business – what are you doing about it?
With five big plenary sessions which also includes Founder of Thankyou Group, Daniel Flynn; and New Zealand Inspirational Speaker of the Year, Ngahi Bidois, the programme has Spotlight and Adviser Sessions tailored to specific types of advice – mortgage, risk, investment and financial planning.
"Take a look at the programme today," says Dodds. "Sessions like Recruiting Top Talent for your Future Business, The Hidden Factors Behind Financial Decisions, 10-Fold Business Growth and others are highly relevant for all types of advisers."
"And there's plenty to choose from specific to each area of advice - risk, mortgage, investment and financial planning - including Current Trends and Future Impacts; Diversification in Mortgage Business; The Hunt for Yield; Changing Consumer Attitudes to Responsible Investing to name only a handful."
The Conference 2017 Programme provides adviser delegates the opportunity to earn eight CPD Points for their Continued Professional Development.
Registrations for Conference 2017 are now open, with Super Early Bird - a discount of $170 on Standard Pricing - closing on 31 March 2017. In addition, this year all South Island adviser delegates will be eligible for a $100 travel subsidy, in recognition of the additional cost incurred to attend. Visit nationaladvisersconference.co.nz for more information.