Although the latest QV data shows activity and demand has picked up again in Auckland, the regions are flourishing says a real estate agency and an adviser.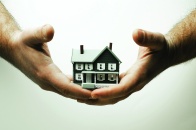 The latest monthly QV House Price Index shows that residential property values for March have increased 11.4% over the past year, nationwide.
QV National Spokesperson Andrea Rush said, "Home values have risen in most parts of New Zealand in the first quarter of 2016 with the exception of the Auckland region where values have been on a slight downward trend over the past three months."
"However, over the past few weeks activity and demand has begun to pick up again across the Super City and values have actually risen again over the past month by 0.6%, so it appears the downward trend may be coming to an end."
"The real story from QV's latest average house values is that overall the rest of the country has seen a bit of lift in the last quarter – particularly when you look at the likes of Hamilton, Tauranga, Hawkes Bay, Nelson and Wellington," says
Geoff Barnett
national manager of
Century 21 New Zealand
.
"I still believe 2016 will be relatively strong across New Zealand when you consider real estate in many of the regions is performing well, interest rates remain low, and Auckland's relentless population growth continues."
QV data shows that Napier home values are starting to accelerate rising 4.3% over the past three months and 9.1% year on year and average value there is now $358,732. While, Hastings increased by 2.6% over the past three months and 9.6% year on year. The average value there is now $331,149.
QV homevalue Hawke's Bay, registered valuer Bevan Pickett said, "The Hawke's Bay market remains strong with properties selling quickly and there is a clear lack of homes listed for sale."
"The lack of stock and high buyer demand means multiple offers continue to be common place and some properties barely make it to the market before being sold.
"Local buyers have been forced into action by the presence of out of town buyers in the market who include investors and those relocating to live in the Hawkes Bay.
"The low to mid-price-bracket is particularly active with out of town investors and they are giving strong competition to first home buyers, meaning those who were previously discerning in their decision-making need to loosen their criteria in order to secure a home."
Mortgage Link
financial adviser in Hawke's Bay,
Judy Steiner
told
NZ Adviser
the first home buyer market is thriving in the region.
First home buyer clients have been keeping her business extremely busy and one adviser specialises solely on this client type - mostly young couples aged between 27-35 and sometimes with their first child.
"About a year ago, they were buying some really nice property but demand is outstripping supply and houses are now getting three, four or five offers on them," said Steiner.
But she says what is driving the increased activity of first home buyers in the region isn't coming from Auckland.
"What we're seeing here in our young people buying their first home has nothing to do with Auckland. It's got everything to do with the fact that they're now in a position because their Kiwisaver funds give them at least 10% deposit to buy a home. I don't think it's pushed because Aucklanders are coming here at all.
"I don't see much of that Auckland movement here personally - I believe it's going on definitely but it is locals buying local homes."