New Zealand's central bank kept interest rates at a record low and forecast they will remain there for an extended period, saying inflation will slow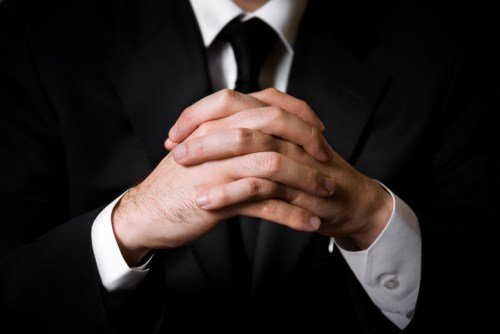 (Bloomberg) -- New Zealand's central bank kept interest rates at a record low and forecast they will remain there for an extended period, saying inflation will slow.
"Monetary policy will remain accommodative for a considerable period," Reserve Bank Governor
Graeme Wheeler
said in a statement Thursday in Wellington after holding the official cash rate at 1.75 percent. "Numerous uncertainties remain and policy may need to adjust accordingly."
Wheeler is wary of stoking expectations of a rate increase for fear of boosting the kiwi dollar and curbing inflation, which returned to the midpoint of the RBNZ's 1-3 percent target band in the first quarter for the first time in more than five years. The bank projected Thursday that inflation will slow to 1.1 percent in the first quarter of 2018, and said a premature monetary tightening could undermine growth.
The New Zealand dollar fell more than one U.S. cent after Wheeler's statement. It bought 68.28 cents at 10:34 a.m. in Wellington from 69.37 cents immediately before the release. The currency's 5 percent decline on a trade-weighted basis over the past three months is "encouraging and, if sustained, will help to rebalance the growth outlook towards the tradables sector," Wheeler said.
All 16 economists surveyed by Bloomberg expected Thursday's decision, and they all forecast the benchmark rate will remain at 1.75 percent throughout this year. Four tip a rate rise in early 2018, and swaps data late Wednesday showed a 69 percent chance of an increase in the first quarter. Those odds fell to 58 percent today.
"The inflation forecasts seem to be testing the realms of credibility, given an economy that is forecast to continue to grow above trend," said
Cameron Bagrie
, chief economist at Australia & New Zealand Banking Group Ltd. in Wellington. "However, the message from the RBNZ is clear: policy is set to remain on hold for a considerable period and it has no interest whatsoever in pre-empting a policy tightening."
On Hold
The central bank projected the average OCR will be 1.8 percent in early 2018, maintaining its previous forecast. Its projections show interest rates won't start to rise until the third quarter of 2019, also unchanged from its last estimate.
"Premature tightening of policy could undermine growth, causing inflation to persistently undershoot the target midpoint," the RBNZ said in its Monetary Policy Statement. At the same time, "further policy easing, in an attempt to see non-tradables inflation strengthen more quickly, would risk generating unnecessary volatility in the economy."
Even though inflation has picked up much faster than the RBNZ expected, climbing to 2.2 percent in the March quarter, Wheeler said that was mainly due to temporary influences such as food and fuel prices. Recent developments "on balance are considered to be neutral for the stance of monetary policy," he said.
Strong Growth
New Zealand's economy expanded at a healthy clip through 2016, supported by record immigration and booming tourism and construction. Still, gross domestic product rose 2.7 percent in the fourth quarter from a year earlier -- less than the RBNZ and most economists expected.
"The growth outlook remains positive, supported by on-going accommodative monetary policy, strong population growth and high levels of household spending and construction activity," Wheeler said.
Growth will accelerate to 3.7 percent in the first quarter of 2018 from a year earlier, the RBNZ forecast today.
Wheeler in October introduced new lending restrictions for property investors in an attempt to cool the nation's rampant housing market and give himself more room to keep rates low. There are signs the tighter rules may be having an impact, with house-price inflation slowing in largest city Auckland.
"This moderation is expected to continue, although there is a risk of resurgence given the continuing imbalance between supply and demand," Wheeler said.