Although the easy money may be gone for borrowers, it's good business for the non-bank sector but may be more than they can handle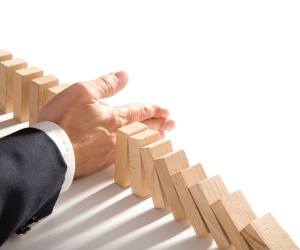 Liberty Financial NZ's chief executive, Mark Collins says non-banks are experiencing increased business as a result of stricter lending rules for banks but the sector needs to manage the extra volume properly if it is to handle it.
"The banks are tightening and obviously when the banks do tighten, that's a fantastic opportunity for the non-banks to really help people to get finance when the banks are saying no," Collins told
NZ Adviser
.
"We're seeing more and more of that and people being more open to both the smaller banks rather than the big four or five as well as being open to the non-bank sector in terms of being able to get them into their houses.
"The biggest concern as a sector is that with the majors pulling back, we end up getting flooded with a whole lot of business that we as a sector can't handle."
He said a five per cent move in the major bank would be about two to three times the entire market of the non-bank sector of New Zealand.
"If we work on $80 billion of residential loans a year, then five per cent would be circa $4 billion, whilst it is hard to say the exact size of the non-bank market in New Zealand, I believe it is certainly below $1 billion at the moment and therefore if all of that lending came to the sector there would be capacity issues.
"As a lender with a diverse range of funding sources Liberty is less affected by this but operationally the whole sector would struggle to cope in the short term."
If too many properties are financed outside the banking system and put a strain on the non-bank sector's capabilities, the risks become that pricing may increase to curb demand. But Collins says the sector is strong and if it is managed properly, will be able to handle increased volume.
He says currently, borrowers seem undeterred by higher costs of non-bank loans. "We are finding more and more people are taking advantage of our 'out of the box' lending approach."
As a non-bank, Liberty isn't under direct governance by the Reserve Bank, but if debt-to-income lending restrictions were to be introduced, Collins said it would present further opportunity for non-bank lenders.
"It presents a huge opportunity for the non-bank sector which in other countries is seen as a real alternative to main banking. It will also moderate house price increases in my view and provide a more stable financial market in general."
Collins says Liberty's loan book has close to doubled in the last year. "We expect to see further significant growth for both the sector and Liberty."