Super Early Bird registrations are now open for advisers to secure their place at this year's adviser conference 'Together Towards Tomorrow'.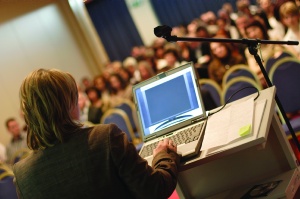 Advisers who register early for The National Advisers Conference 2016 - Together Towards Tomorrow will make a significant saving of 26% less than Standard Registration.
Co-hosted by the PAA and IFA, the Conference programme has been developed based on suggestions from attendees in 2015 and includes: an impressive line-up of International and New Zealand keynote speakers; two-hour deep dive sessions on specific advice areas across mortgages, insurance, investment and financial planning; and a wide range of sessions on business and personal productivity.
"This is the adviser event of the year," says the
Professional Advisers Association
CEO
Rod Severn
.
"It is designed specifically for ALL adviser needs – across advice specialties and business performance, industry development and more.
"It is the annual chance to connect with colleagues on mass, to check-out developments from product providers and to move your business forward with insights specific to the advice industry and your speciality."
The Conference will be held at Sky City Convention Centre in Auckland, July 28 and 29 this year. MC'd by Mike King, early confirmation of keynote and business session speakers includes: Karen Schaeffer; Mai Chen; Dr Oliver Hartwich, Steven Bradbury; Julia Hartley- Moore; Kerri Trilby-Price; Rod Bertino; Debbie Mayo-Smith; Simon Tupman; Dr Alan Fayter and more.
"Attendance to Conference last year surpassed our expectations," says the
Institute of Financial Advisers
CEO
Fred Dodds
.
"This year we are aiming for an even larger event - to facilitate the best of networking for attendees and to deliver a highly valuable programme of insights and business development to more advisers across New Zealand. It is not to be missed."
Super Early Bird Registrations for Conference closes 31 March 2016.
See their
website
for more information.