The conference represents a "big milestone" for the New Zealand brokerage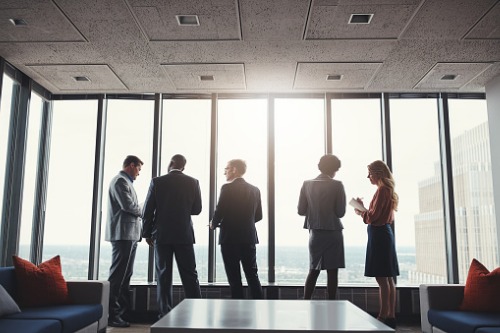 New Zealand Mortgage Aggregation Group Mortgage Link is gearing up for its 25th annual conference next week, where it will host a range of banks, specialist lenders, insurers and advisers in Queenstown for the three-day event.
Mortgage Link started operating in the 1991, where it became one of the first mortgage aggregation adviser groups on the scene and played a significant role in the development of the financial adviser sector in New Zealand. Managing Director Josh Bronkhorst says the team is incredibly proud to be hosting this very special conference, and that it represents a significant landmark in the growth and evolution of the company.
"Mortgage Link has been around for almost three decades, so this is quite a big milestone for us," Bronkhorst told NZ Adviser.
"We have 20 plus of our mainstream and specialist lender, insurance and other business partners joining us for this conference. The focus will be on training, education and workshops, but we will also make time to celebrate. We will be hosting a bank panel and a specialist lender panel, along with various presenters and speakers."
"There is also going to be a workshop dedicated to being license ready, as that's something we have been working hard on ourselves. Having made the decision in August last year to become a FAP we`ve been streamlining what that looks like and finalising terms, options and 'rules of engagement' for advisers wishing to be an adviser under our license," Bronkhorst explained.
The Mortgage Link conference will run from the 22nd – 23rd May, and will include a range of panels and workshops focused on technology, CRM, licensing preparation and other learning opportunities. The main bank panel will be comprised of ASB, ANZ, BNZ, Westpac and SBS, and attending specialist lenders will include Bluestone, Liberty, NZCU Baywide, Spotcap, and small business specialist lender Prospa. Resimac, FMT, DBR, Apricity and Avanti will also be in attendance.
The Mortgage Link Conference will conclude on the evening of the 23rd of May with the formal Awards Dinner which this year for the first time will be a joint Mortgage & Insurance Link affair.
The Insurance Link conference will run from the 23rd – 24th May, and attendees will hear from a range of insurer speakers including Tower, Fidelity Life, NIB, Partners Life and AIA/ Sovereign
Respected local speaker Glen Sharkey will be the MC.