FSC and PAA welcome FMA's report on life insurance brokers and state majority of advisers are doing a great job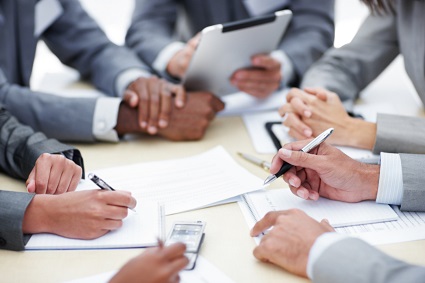 The Financial Services Council (FSC) has welcomed the report released today by the Financial Markets Authority on insurance replacement business and conflicted conduct, saying there's no avoiding the fact the finding aren't great, and in some areas, the industry needs to do better.
FSC chief executive Richard Klipin said: "It's important to note though that the fundamentals of the industry are sound, and that the small sample of advisers that this report is based on may not be indicative of the thousands of financial advisers who every day do great work for their clients improving their financial outcomes.
"The report notes the importance of the current changes proposed through the Financial Services Legislation Amendment Bill and the Financial Advice Code Working Group. We strongly support these changes and will continue to work closely with government and the FMA to ensure they deliver the best outcomes for New Zealanders," Klipin added.
"Legislation and regulation is part of lifting standards across the sector, but so too is industry self-regulation. The FSC takes service and consumer outcomes seriously, and the FSC Code of Conduct will be a significant step forward in continuing to lift standards within the industry.
"As the voice of the financial services industry, the FSC continues to advocate for a strong and robust financial services industry that serves the New Zealand community and delivers strong and sustainable consumer outcomes," Klipin said.
PAA chief executive Rod Severn is currently travelling around New Zealand with the Institute of Financial Advisers (IFA) on their annual development roadshows for brokers. He was been speaking to financial advisers – mortgage, risk and investments – about the new code of conduct for advisers that's currently out for public consultation.
He said advisers have been waiting a long time to hear about the code of conduct, and what's going to be required, "it's not surprising that it's going to be aimed at the RFAs".
"I agree we need to raise the bar, and give the public the opportunity to get some trust that they're sitting in front of a competent, qualified adviser who is capable of giving good advice, so I support that. It's just the way we get there.
"I'm pleased they (the FMA) finally produce it (the report), they started this journey in 2016, so it's taken some time to get the report out. There's nothing in there that's a surprise but I think the danger we run, it that people will look at it and go, this is endemic across the whole industry that is not the case. This was a handful of advisers out of 200, they chose 27, and they came up with some issues.
"Some of them didn't feel there was a conflict of interest in incentives and high upfront commissions, I am surprised at that. I would have certainly have thought there was a conflict of interest there, but it's a handful. I am happy those handful have been identified and it's a bit of a wake-up call for the industry to do some stuff and I think that's good. But overall, it's not something I am going to make the assumption that the whole industry is wrecked because that's not the case at all.
"All the good that advisers do shouldn't be overshadowed by a few taking advantage of an overseas trip. And that's my fear when some of these reports come out and it's taken the other way round, that people think we're all being taken for a ride. It's a few people (advisers)," Severn added.
Related stories: