Government initiatives are wrongly directed at first home buyers, says PINZ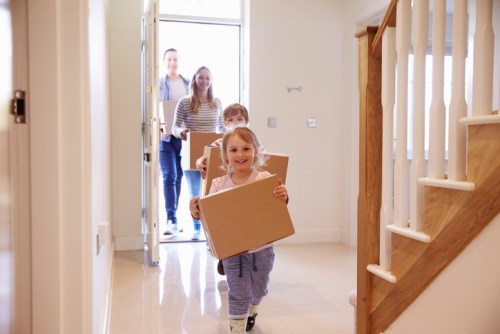 First home buyers have had a roughly 16% share of the New Zealand mortgage lending market over the last month, according to RBNZ. This follows an equally strong level of first home buyer activity in March post January's relaxation of LVR restrictions, which opened up borrowing opportunities to those with less than a 20% deposit.
A joint report produced by the Property Institute of New Zealand (PINZ) and data company Valocity suggests that this trend has been ongoing for a significant period of time; according to Valocity data, first home buyers have dominated the number of new mortgages taken out over the last five years across all parts of the country, except Auckland.
These figures do not include properties brought without needing a mortgage, or properties purchased by foreign investors who sourced their mortgage funds offshore.
PINZ chief executive Ashley Church says this may mean the current housing policy is 'flawed,' and that the Government's focus on first home buyers is misdirected.
"Both National and Labour has been fixated on addressing the situation facing first home buyers in order to help more of them get onto the market – but these figures suggest that this may not be the problem we all believed it to be," says Church. "If that's the case, then maybe programs like KiwiBuild need to be targeted more broadly and with a focus on making those homes available to those in the greatest need, rather than only those who are buying their first home."
According to Valocity data, first home buyers accounted for 40,000 mortgages nationwide in the year ending March 2016, making them the largest group of new mortgage customers and representing 24% of all mortgage lending. The year ending March 2018 saw the number of mortgages drop to 32,000 first buys nationwide, though their share of total new mortgage business increased to 27%.
Only Auckland bucked the national trend, with 29% of its mortgages being for the purpose of refinancing throughout 2016 – 2018.
"Investors have never represented the largest group of new mortgage customers over the last five years," the data concludes. "In the year to March 2016 they represented 18% of all new mortgage business, and by the year to march 2018 they had uplifted 19,000 new mortgages – or just 16% of all new mortgage business. First home buyers are still accounting for 29% of all new mortgages across the country – well ahead of other borrowers."