An Auckland mortgage adviser says more home owners are finding that the equity in their homes is 'no longer a sure thing' for bank approval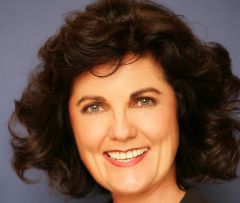 LoanPlan Mortgages and Finance principal, Christine Lockie says home owners are discovering a hard truth when seeking to secure finance – that the equity in their homes isn't enough, even if the money would be used to add value to their property.
Instead banks are placing more weight on means, income and cashflow as a criteria for loan approval, says Lockie.
"It would appear that many home owners don't want to risk selling their properties if they are unable to replace their existing home within their affordability," she said in a release.
"Instead they're looking to stay put and renovate. However, often increasing an existing mortgage is not easy even when there is good equity."
Lockie said new home buyers needing mortgages won't find the restricted lending environment targeting investors any easier, although it will be easier for cash buyers.
She said it's important that homeowners remember that even with a current low OCR rate, banks do not assess affordability against current interest rates.
"It's all about affordability and how much cash you have left over at the end of the month. Banks will calculate the ability to repay debt at interest rates of, for example, between 4.85 per cent and 7.65 per cent – each bank has its own assessment interest rates.
"The price rises in Auckland and regional areas have diminished the weight that equity used to carry. Added to this are factors like the Responsible Lending Code that banks must abide by. I would suggest that the banks are no longer what we would call equity lenders — it's affordability, income and lifestyle that count."
Lockie said the people who are asset rich but cashflow poor are going to struggle to get finance.
"It is definitely a new development, and I would go so far as to say that even mortgage brokers like myself will be reluctant to refer cashflow poor homeowners to non-bank lenders because we, too, have responsibilities to ensure that any lending is affordable for the borrower.
"Mortgage brokers should not dig holes for these people, and where we do use non-bank lenders, we need to be sure we can refinance the borrower back into the banking system as soon as possible – getting a 'yes' on a loan application is no longer the be-all-and-end-all of property finance," she said.