Whether degree qualifications in future will strengthen consumer trust in the adviser profession or not, a mortgage broker group's managing director says there are other reasons for lack of trust in the industry.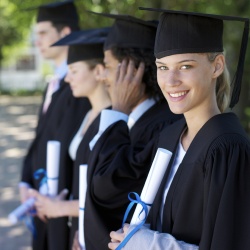 Mortgage Link managing director Josh Bronkhorst told NZ Adviser formal qualifications would be beneficial and establish the financial services industry as a trustworthy one but there are other factors at play.
"I do believe that working towards a degree qualification long-term is a good thing," says Bronkhorst. "However I don't believe that that is the primary reason why consumers are not seeking advice."
"The industry as a whole in the last few years has suffered a bit of a blow in terms of the whole perception from a consumer perspective. Also I don't think consumers fully understand what advisers do or can do for them."
Bronkhorst says if advisers take a long term approach with a client they are more likely to develop trust between them and the longer they deal with a client the more their trust develops.
Historically, advisers have taken a somewhat 'silo approach' to advising, he says, focusing on single-need selling rather than taking a holistic approach and a focus of the company currently is in broadening the offering so one touch point with the client can lead to further interaction with different specialists about finance, insurance and Kiwisaver.
"You're far more likely to get a consistent approach across information that's collected and advice that's provided."
Noel Maye, chief executive of the Financial Planning Standards Board - a worldwide organisation which oversees 150,000 advisers in 20 countries, recently told NZ Herald a tertiary qualification is the hallmark to be recognised as a professional around the world.
"At some point in the future when people are coming to meet with a financial planning professional they can expect that person to have a qualification to a tertiary level," said Maye.
"The international financial planning community is supportive of that trend - moving towards a degree."
And a survey of more than 1,750 users by website Sorted revealed the top five reasons Kiwis avoid advice, with trust issues ranking as one of them and comments including, "I'm concerned they would direct me to organisations that would benefit them rather than me."
The other four reasons were preferring to do it themselves; thinking advice was out of their budget and only for the super-rich; not knowing where to start; or not thinking it was worth it.