The PAA Excellence Award winners were announced at the 2017 National Advisers Conference Gala Dinner, held at Sky City Thursday night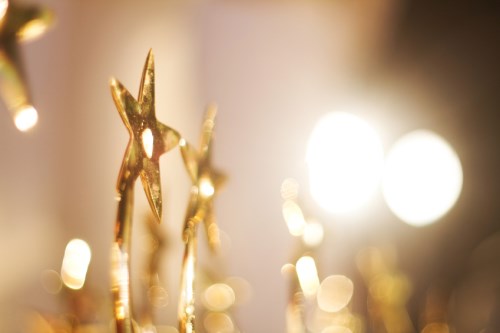 The PAA Excellence Award winners were announced at the 2017 National Advisers Conference Gala Dinner, held at Sky City Thursday night, recognising the passion, professionalism and excellence in the financial advice industry in New Zealand.
On announcing the nominees and winners, PAA CEO,
Rod Severn
, said that all nominees and winners should feel incredibly proud; that these advisers and industry representatives are held in very high esteem.
"The dynamic and rapidly changing financial advice environment demands considerable passion, drive and purpose. All of our award winners – advisers and industry representatives - demonstrate absolute commitment to excellence and are a credit to our profession," said Severn.
2017 PAA Excellence Adviser Award Winners
Mortgage Adviser of the Year 2017
David Windler, The Mortgage Supply Company
Part of the industry for 13 years, Windler told
NZ Adviser
he felt humbled to receive the award. "I've been doing this for a long time now and you don't have longevity in the industry or be able to do what we do at the levels we do it at without a whole heap of help – I've had some fantastic support from the crew at The Mortgage Supply Company and my family and my wife.
"I still love what I do and I have a passion for what we do for people. I think it's incredibly important that mortgage advisers continue to get a voice and are able to reach consumers."
Windler said it's not just a transactional process for him, but an opportunity to help people and that there is no substitute for hard work.
"The mortgage is just an instrument that helps people to go where they want to go – so I think the greatest part of what I do is listen to where people want to go, what they want to get and what their goals and aspirations are and see what sort of combination of mortgage or mortgage advice will help them get there."
Insurance Adviser of the Year 2017
Onny Faleafa, Nido Insurance Limited
Today, with his company Nido Group, Faleafa and his team specialise in insurance for families and small businesses. Faleafa is recognised across the industry for helping clients make smart financial decisions that both protect and empower them to get the most out of life.
Speaking to
NZ Adviser
, Faleafa said he was surprised and happy to receive the award. "Throughout the last ten years, I've always tried to align my personal values with my business values and it's really started to feel congruent in the last three years.
"We get a lot of rewards from just being able to be there when people are going through hard times, so it's a really feel-good industry.
Investment Adviser of the Year 2017
David Isaacs, Isaacs Financial Planning
Isaacs believes his role is to deliver advice that will help people build and protect their wealth, and has been doing this since 2001. His mantra is to "invest your money like it's my money" and this is the vision statement of his company.
New Insurance Adviser of the Year 2017
Anand Srinivasan, Brisk Insurance Limited
Srinivasan, also known as the 'review and repair specialist' due to his robust processes, specializes in negotiating hard-working life insurance solutions for families, professionals and businesses.
New Mortgage Adviser of the Year 2017
Cameron Marcroft, Marcroft Mortgages Limited T/A Loan Market
Marcroft prides himself on helping his clients in making sure they receive outstanding advice and service. He is a strong advocate of his peers as well as the mortgage industry as a whole.
Excellence Award – Judges award
Tracey Jones, Thomson Jones Mortgages & Insurance
Jones enjoys being able to simply the task of implementing risk insurance for her clients. At claim time, Jones says her clients know to call her first and she will be right there beside them when they need it most.
2017 Product Provider Representative Awards
Insurance Product Provider Representative of the Year 2017
Andries Van Graan, Partners Life
Investment Product Provider Representative of the Year 2017
Ryan Edwards, Generate KiwiSaver
Lender Product Provider Representative of the Year 2017
Tania Ropati,
Westpac
Bank NZ
Non-bank Lender Product Provider Representative of the Year 2017
Joint winners: Julia Winterbottom,
Avanti Finance
and Nick Russell,
Sovereign
Home Loans