Who are the top performing organisations in the industry?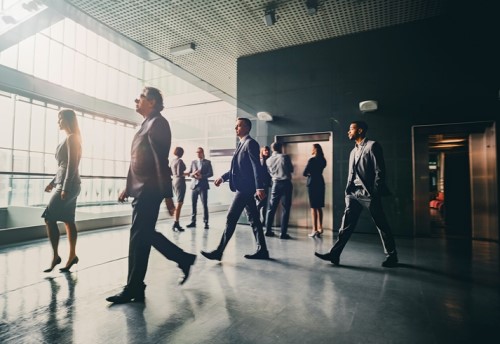 ANZ, ASB Bank and Kiwi Wealth's Hatch have been awarded the Canstar Innovation Excellence Award 2019.
The award recognises stand-out innovative financial products launched within the last 12 months. ANZ, ASB Bank and Kiwi Wealth were judged on the quality of their solutions in seeking to address consumer needs. As well providing innovation benefits to Kiwis, they were named winners for reducing "pain points" and improving customer experience in the finance sector.
"Our winning providers improved their customers' journey in different ways – one by making investment more accessible, one by enhancing living conditions through warmer, drier homes, and another by making it incredibly convenient to open a bank account using selfie and ID matching," Canstar New Zealand general manager Jose George said.
Read more: Mortgage adviser wins award for 'thought leadership and service excellence'
According to Canstar, Kiwi Wealth's Hatch opens a world of investment opportunities not previously available in New Zealand. Hatch allows everyday Kiwi investors buy portions of shares in companies they may not typically be able to afford or access, such as Amazon.
"We've taken the most complex processes, such as international verification requirements and foreign exchange, and digitised them so investors can be up and running with a Hatch account in less than five minutes," Hatch general manager Kristen Lunman said.
ASB was recognised for its online ID app, which Canstar describes as a solution that is distinguished in market. The app uses biometrics to integrate two steps in the customer sign up process to one step. It uses innovative facial biometrics to automatically compare the selfie with the customer's photo ID, ensuring the two match.
"This saves time and is convenient for our customers who can now open a bank account quickly and from anywhere," ASB executive general manager digital, data and brand Simon Tong said. "Previously, customers could start the process to join online, but needed to physically go into a branch with documents proving their identity and address."
Finally, ANZ was given the top award for its Home Insulation Top Up, formerly named Warmer Homes Insulation Loan. The product offers up to $5,000 to home loan customers for the purpose of adding new or improved insulation to their home's ceiling and/or underfloor. The loan must be repaid within four years and is interest-free.
"Our Home Insulation Top Up is one step we're taking to help Kiwis into warm, dry and healthy homes while also raising the standard of New Zealand homes," ANZ managing director retail and business banking Antonia Watson said.
"Government subsidies for insulation are available for lower-income homeowners, and cover two thirds of the cost of insulation. We introduced the ANZ Home Insulation Top Up in May 2018 to help the range of homeowners and landlords who aren't eligible for the government subsidy," she added.