The leaders behind the development of Financial Advice New Zealand on how, why and when to share your thoughts on the new representative body.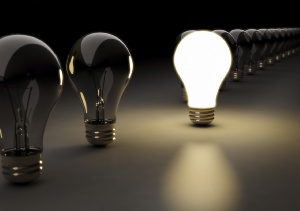 NZ Adviser reported on Monday that Financial Advice New Zealand Working Group had launched a new online tool for advisers to stay updated throughout the 100 working day development process and also dates for Adviser forums to be held next year.
Speaking to
NZ Adviser
,
Professional Advisers Association
(PAA) chairman
Bruce Cortesi
and
Institute of Financial Advisers
(IFA) board chair
Michael Dowling
said offering face-to-face forums as well as online interaction was key to engaging as many advisers and different viewpoints as possible within the 40 working day consultation stage.
Cortesi said it's important that advisers give their feedback, opinions and ideas on what they would like the new representative body to look like, "because that's what we've got to use to actually build this organisation, so it's so important."
Dowling added: "We want to know what advisers are looking for from an adviser body and what they're not looking for.
"We wanted to have as many ways for people to be involved as possible. For some people they like the face-to-face but others haven't got the time. So it was 'how do we effectively get out to everyone and give them the opportunity to give input?'".
The forums will take place in early 2017, giving advisers who are swamped with business before the Christmas break ample time to participate.
"It's a busy time of year for a lot of advisers," said Dowling. "They're finishing off what can be quite a hectic year for them."
Although the website will provide a space to find out about upcoming events and latest news, participate in polls, and enable advisers to 'join the conversation' online, the forums will bring advisers together for face-to-face discussion.
Questions will be raised such as what advisers are looking for from their representative body, their business, clients and industry as a whole to build trust and confidence among consumers and give New Zealanders the best opportunity to benefit from quality advice.
"It's such a critical crossroads for us at this time with the introduction of robo-tools and the changes in regulation - it's such a critical time for us to think this through now, have the discussion and set our course right for the future," said Dowling.
The consultation stage will conclude on 7 March 2017 but this date could be extended if there are outstanding advisers still wanting to submit their feedback.
The entire 100 working day development of Financial Advice New Zealand is set to wrap up 5th May 2017.